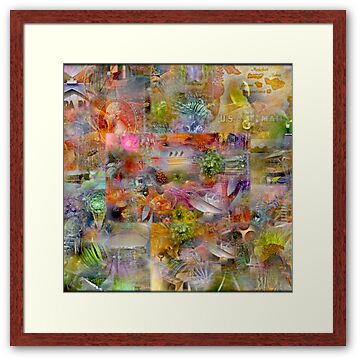 A montage of images, all merged together yet separate and apart. An image of a dog, various plants, children's toys, a postage stamp and many other objects blend together into a single image.
Colors, textures and shapes all coalesce into a single image.
Nodebox (and some programming) was used to create 5 montages, each consisting of 160 random photos each blended together. The resulting 5 montages were then combined together, in an overlapping fashion, using Photoshop, to create the final image.
Feature in "Abstract Digital Artwork and Writing" and "Collective Collage".