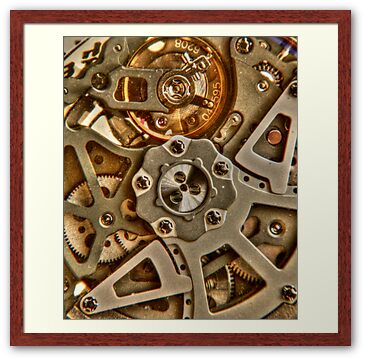 The inner workings of a watch are visible as intricate gears, springs and flywheels ensure accurate time.
Taken with a Canon Powershot G9, this image was enhanced first by Aperture to add contrast and color tone, and then by Photomatix to bring out the strong texture of the mechanisms within this watch as well as lightening the shadows.
Feature in "ll about finding the unusal in the usual", "Cee's Fun Artsy Friends" and "The Compact" groups.