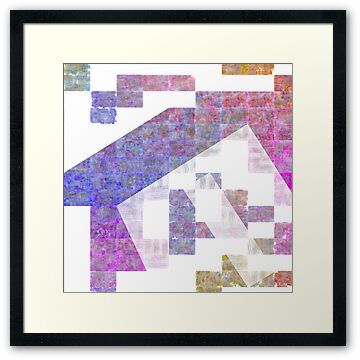 An abstract mixture of colors, shapes and textures blend into a mosaic of sorts consisting of various mottled blocks.
Thinking about postage stamps or blocks, and an assortment of textures and shapes provided the inspiration for this abstract image.
Nodebox was used to generate the blocks from random photo thumbnails in specific colors and hues, and Photoshop to place and "mottle" the various blocks.
Featured in "Abstract Digital Art and Writing"