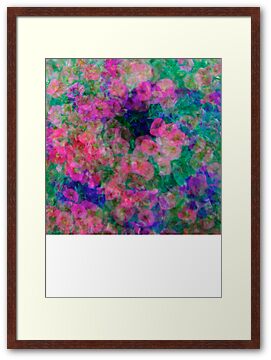 Flowers abound in this blurry image of various colors and textures of spring. Pedals of purple and pink mix in with the leafy greens to form a single profusion of flowers with soft hues.
Using an AF-S 24-70mm 2.8G ED lens, this photo was taken last Spring with a Nikon D700 as a 5-image multiple exposure.
Aperture was used to draw out the colors and highlight the textures.
Featured in: "Jpeg Cast-Offs", "Blur" and "The World As We See It (or as we don't)".
Sold: gift card