Buyers' Booth - 2012's first stars

We are well into 2012 now, so there's been lots of time for people to upload fabulous pictures of their most splendid RedBubble purchases. I've got to admit there has been some corkers.
It's always hard to pick out just a few – I'm telling you my job's not easy, but I make a go of it. So without further procrastination on my behalf let's get to the awards section.
January Winners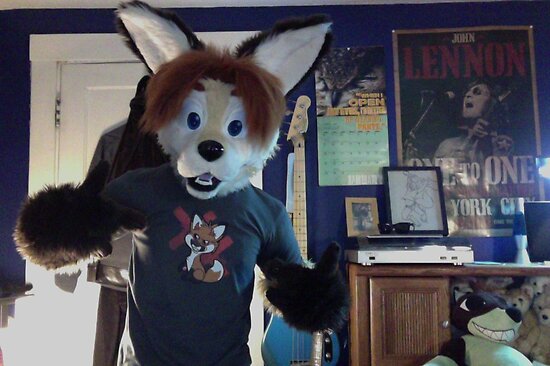 I'm not sure if this is some wonderful, but belated, Halloween costume – and in which case, gold star for effort – or if a wild fox has managed to get into your room, root around in your stuff, and been smart (or lucky) enough to pull on a matching T. Regardless, I'm loving the snap Blarion.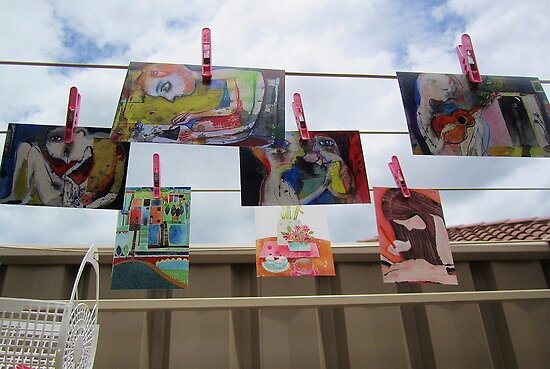 Carrying on our 'outdoor art installation' theme from the December's Buyers' Booth, Thea tatefox pushes the boundaries one step further with her creative postcard display. I particularly like the way you've included the peg basket in the shot, a clear statement on the domestication of the modern art scene. A bold and brave move.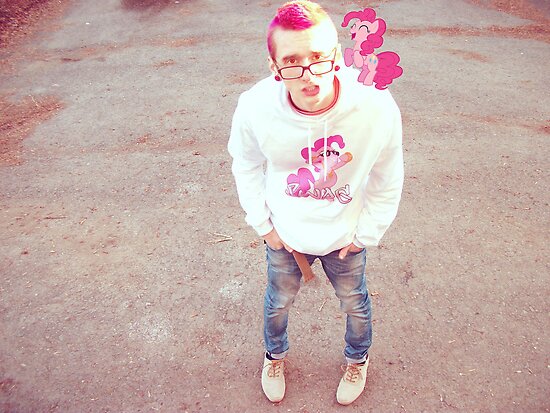 And you all said imaginary friends were just that – imaginary. Huh! Well who didn't have a brightly coloured pony who rode on your shoulder as a child. And don't you all wish you were as lucky as this fellow and your friend had stuck around. Treasure your little friend VOX-scream, her friendship is magic.
Ok. This one is my favourite. I mean your Ts are cool and all, but you have your own Tardis! Is that why you are sideways? Did you travel to another part of the universe where it is tilted? I wish I had my own Tardis. I could escape this place and its never endless tasks of packing and taping. Sigh.
Make sure you post your photos to the Buyers' Booth, because I might give you a fancy financial prize.
Regards,
Mr Baxter – Superintendent of Spotting Good Pictorial Efforts