Buyers' Booth - November Montage: Part 2

The Buyers' Booth continues to amaze with some quality snaps of you good looking people with your fantastic RedBubble purchases.
I sometimes find it so difficult to choose the winner from amongst you, so this week I printed out all of the Buyers' Booth photos and stuck them on the RedBubble office wall. Then I spun around three times very fast, and threw a dart. Unfortunately my first few attempts missed their mark completely and we had to get the medics in here. After that they confiscated my darts, made me clean the walls and sterilise the carpet. I ended up just I closing my eyes and pointing.
And the lucky winner from the first week of the second half of November is …
I must admit to my ignorance of the Bronie phenomenon CaptainSpitfire, but regardless I am impressed that you managed to rope your teacher into helping out with this picture. Did you manage to get many other teachers to participate? Drop me a line and let me know.
And our winner from the final week of November …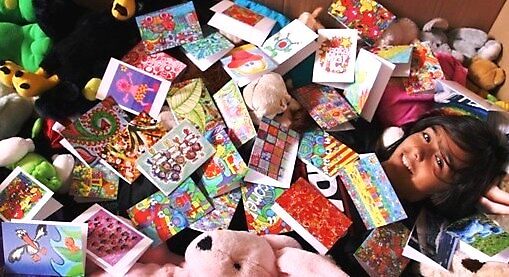 It's a person swimming in a pile of cards from Sammy Nuttall! A new take on a day at the beach, and no sand in your bathers to contend with.
Make sure you post your photos to the Buyers' Booth, because I might give you a fancy financial prize.
*Regards,
Mr Baxter – Superintendent of Spotting Good Pictorial Efforts*