Buyers' Booth - Half an Oct of Winners

The stationary cupboard is in order, my packing tape dispenser is full, and I finally got all the dreadlocks out of the office alpaca's wool. What could make today any better? Giving away some shiny coins to the folk who uploaded the best photos to the Buyers' Booth in the month of October.
Here we go …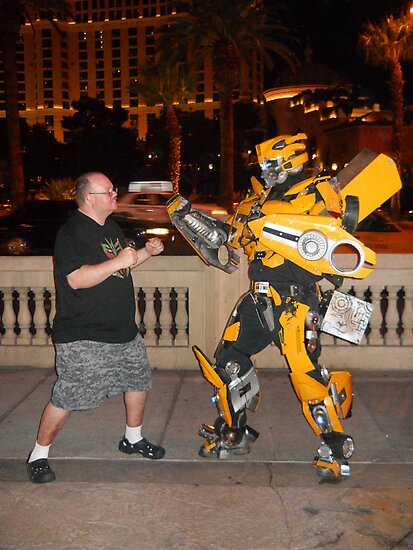 Now, mandolt1, while I appreciate that you are taking on a robotic alien from another planet, with both superior physical and mental prowess to yours, I must confess to being somewhat disappointed. I do believe you are wearing a Transformers uniform. Does this not make you part of the Transformers team? And if so, then why are you picking a fight with a man, I mean robot, I mean alien being, from your own side? Are you an enemy agent undercover perhaps?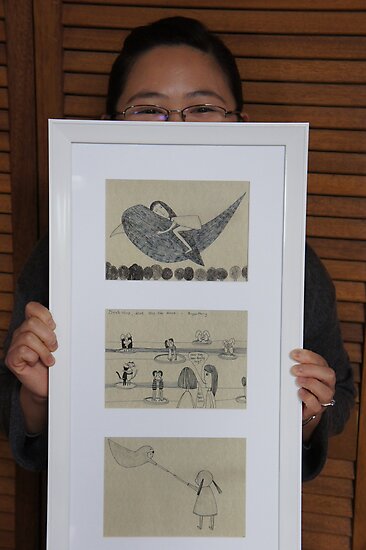 This is a nifty idea paranoidpat, an ingenious way to display cards from fantastic RedBubble designers as framed art on your walls. I might have to give this a shot myself, I'm trying to make the office alpaca's corner a little more homey for him. Our ideas of interior design seem to differ somewhat drastically, each time I add something to the corner he kicks it, or spits on it, or defaces it with a Sharpie marker.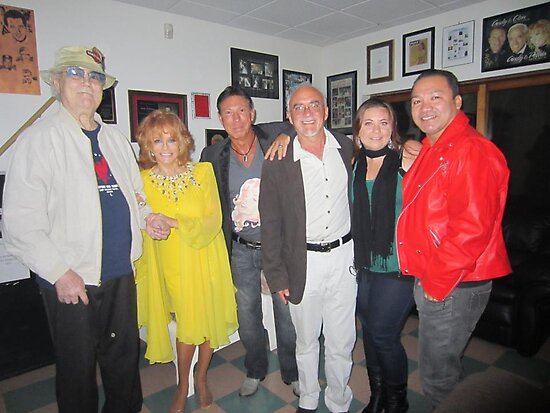 Was it chance? Was it coincidence? Was it the fact that your clothes dryer had eaten every other shirt you own? I think not.
It had to take some planning to meet the lovely Ann-Margret whilst wearing an Ann-Margret shirt. That said, couldn't you have scrubbed up a little more – this is Ann-Margret we are talking about. She's a lady. Where is your suit? Your shiny shoes? And I hope you at least brought the golden lady of the screen some flowers. Are there no gentlemen left in the world?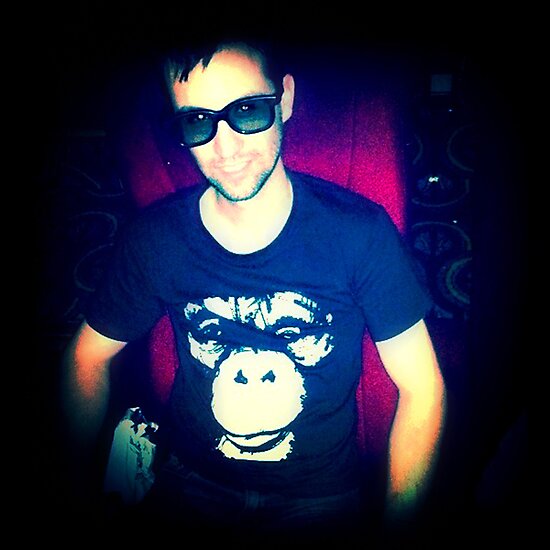 Everything's more fun with monkeys you say. I met a monkey once, we were travelling companions in box compartments. Rather rude, surly fellow he was. Can't say I missed him when he left for the circus. I guess it depends on the monkey.
You do look quite dapper in those stylish threads and sunglasses though.
Make sure you post your photos to the Buyers' Booth, because I might give you a fancy financial prize.
*Regards,
Mr Baxter – Superintendent of Spotting Good Pictorial Efforts*