April/May Champions
Look at these people, they are all $30 richer than before just for snapping a fancy photo. Get with it/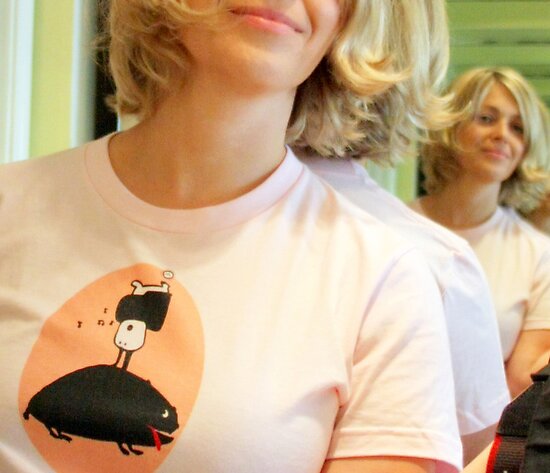 This is a highly imaginative bit of t-shirt photography. From what I can deduce (I'm smoking my pipe now) Marianna actually took it as well. That's a fine portrayal of her tee design, and three shots of herself in one fell swoop. You are saving time like a professional time saver. If there is such a thing as a professional time saver.
This is the most Magritte buyers' booth I've seen yet. It's funny how bowler hats and clouds make you think of Magritte. Anyway flying cards are surely worth some financial recognition. Nicely played Carol.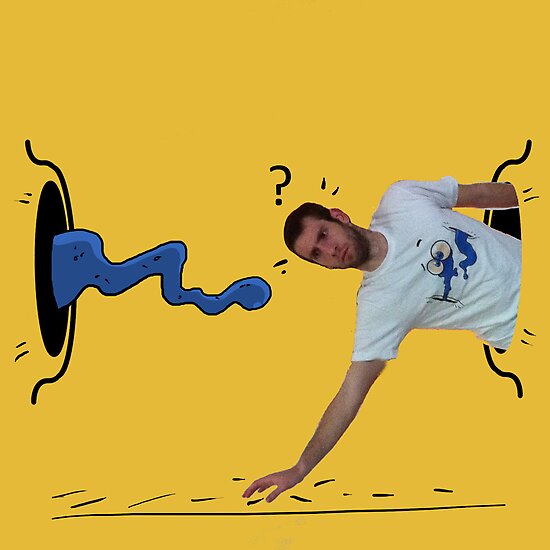 I don't understand what is happening here at all, but I do like bright colours and that alone makes this worthy of a prize. That and because weRsNs is clearly mad and probably could do with a free shirt.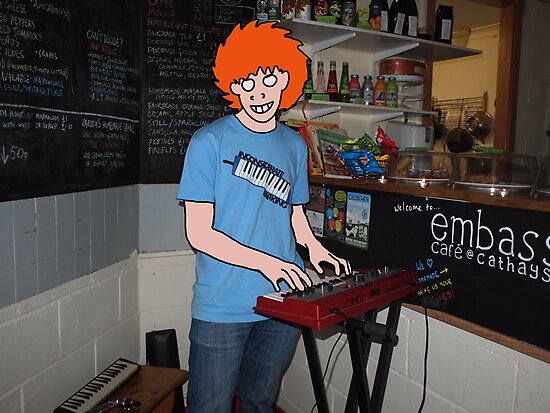 Hey BrokenRenegade you owe your bro a pint because if he hadn't been pulling a daft face you wouldn't have drawn him a new one and then I wouldn't have placed you in the Buyers' Booth hall of fame. That's CHAOS THEORY that is.
Honourable Mention
Aleksandra has very recently won in these hallowed halls, and in the interests of fair play I felt others should get a turn int he limelight. But there's no reason why she shouldn't receive a mention for some stunning product displays of her artwork.
Make sure you post your photos to the Buyers' Booth, because I might give you a fancy financial prize.
*Regards,
Mr Baxter – Superintendent of Spotting Good Pictorial Efforts*
---
Follow my total lack of movement on "Twitter.":https://twitter.com/mr_baxter
Help my ego and add me to your "watchlist.":http://www.redbubble.com/mybubble/watchlist/add...