Buyers' Booth - Blue Knees and Sand
The weather is starting to get colder here, which means that my knees are going an attractive kind of bluish-purple in preparation for winter. They're my weather knees, you see. They always let me know when changes are coming.
So does Mrs B. She's starting to bang on about going somewhere warm. Somewhere with a beach. Sweet Uncle Gin Pants! Doesn't she know that beaches have sand? And … sun!
The woman is totally bonkers. Humph. A beach, really.
The closest I'll be getting to a beach is looking at these rather nice cards by Karin Taylor. That poor little girl riding the dolphin seems oblivious to the fact that at any moment that dolphin is going to go deep and she'll be having a very close inspection of the sand below.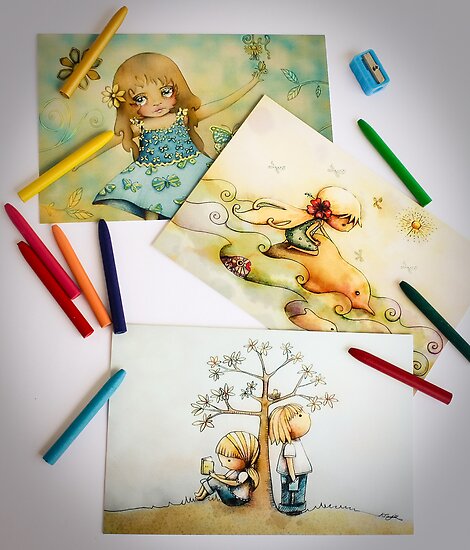 Congratulations Anaa. We'll be sending you a fancy voucher for your pictorial magnificence and for your ability to force me to revisit my distaste for all things sandy.
Make sure you post your photos to the Buyers' Booth, because I might give you a fancy financial prize.
Regards,
Mr Baxter – " 'Grand Poobah of Blue Kneed Gents'