These fungi are generally tough and colored in layers that make them resemble the pattern of a turkey tail – loosely. The colors are remarkably variable. In this image I tried to show the underside (as well as the top) which has no gills. They have holes instead and are called Polypores.
This may be Gloeophyllum sepiarium – not a positive ID, however.
This picture was taken September 14, 2012, in Green Lane, Pennsylvania, USA.
Here's a place you can get more info:
http://en.wikipedia.org/wiki/Bracket_fungus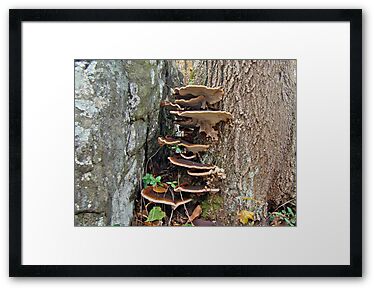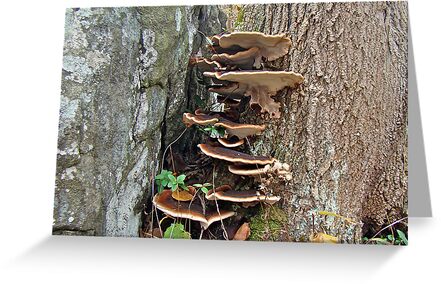 Here is an image of mainly the top: