This is not the best picture in the world but I want to make everyone is aware of the Saddleback Caterpillar which ranges throughout the eastern half of the USA. It would be my guess it can be found in the lower regions of Canada, too. They are pretty, one of the "slug" type caterpillars, and these spines are NO NONSENSE! If you come in contact with these spines, they will be sunk into your skin and they break off and inject venom. Remove the spines ASAP!!!!
If you are unfortunate enough to pull the stupid trick I did (reaching around a small tree to steady myself for taking a photo without looking at what might be on the back side), you could end up with many painful stings. They are medically significant and can cause a rash, even nausea, and a really miserable, painful hurting injury. Some people may experience the allergic reaction called anaphylaxis from the stings; swelling of the throat and other areas can cause breathing problems and require medical attention. Respect them – do not try to pick them up – do not come in contact with them:>)
Although this is a rotten experience, and painful, most stings are gone in about five hours. The first site listed below tells how to manage a sting and what kinds of caterpillars can be problematic.
the adult moth is average and flies at night – nothing to write home about. This photo was taken today at approximately 5 PM East Coast Time in Green Lane, PA, USA.
Here is some info:
http://www.wikihow.com/Treat-a-Caterpillar-Sting
http://entnemdept.ufl.edu/creatures/urban/medic...
http://en.wikipedia.org/wiki/Saddleback_caterpi...
This is dedicated to being cautious and aware:>)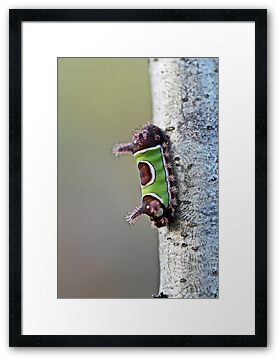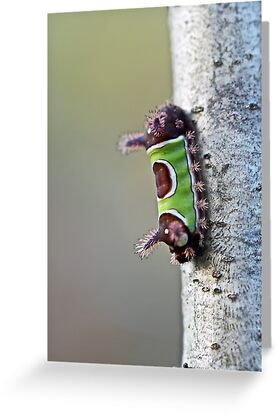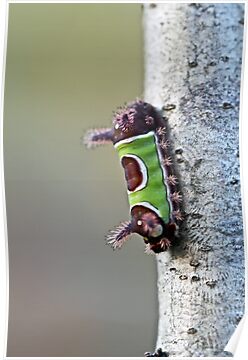 My camera is a Canon T4i, and the lens is a Tamron macro