12×12 acrylic on panel
Buy the original painting HERE
In the pagan traditions the wren was sacred to the earth gods and goddesses. It was thought to be the bird that stole fire from the sun and brought it to earth. To the Druids the wren was the king of the birds, and in Welsh the word dryw means both Druid and wren.
Special Greeting card size available here: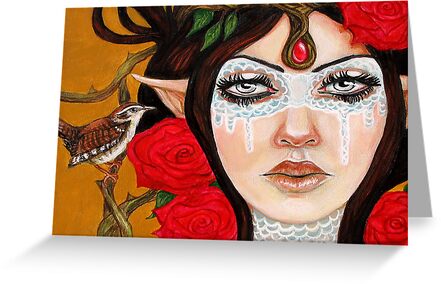 This is for my little Wren. Your songs will always be the prettiest I have ever heard.