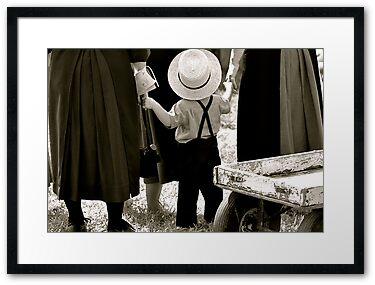 Featured in The World As We See It June 2010
Featured in A Place To Call Home June 2010
This little boy with his two sisters is nick named "Little Willie", but his real name is Christopher Lapp. His sisters tell me they have been calling him this since he was crawling around getting into everything. The name is from an Amish story book they read in school named the same…Little Willie.
Little Willie is a 2 year old Amish boy from a very well known family in Lancaster County.
Willie couldn't take his eyes off my camera and every time I would glance over at him he would smile. As I was taking shots of everything at the Amish Mud Sale I looked down to see Little Willie standing next to me with the biggest grin looking up at what I was doing. His sisters were a few feet away laughing at the both of us.