Second in a series – The track
As the stadium was recently refurbished for the 2004 Olympic games in Athens, the newly laid track surface with the sweeping lane lines, blends in with the classical curved lines of the marble seating.
The Kallimarmaron (Καλλιμάρμαρο, i.e. the "beautifully marbled"), also known as the Panathinaiko or Panathenaic Stadium (Greek: Παναθηναϊκό στάδιο) in Athens is the only major stadium in the world built entirely of white marble, which was excavated from Mount Penteli. (Note: not to be confused with Panathinaikos football team)
Originally build in 566BC with wooden seats to host the Panathenaic Games which were held every four years. It was rebuild in marble in 329BC and enlarged in 140AD to a capacity of 50,000 seats.
The remnants of the ancient structure were excavated and refurbished in 1870 and again in 1895 for the revival of the Modern Olympic Games in 1896. The stadium was built long before dimensions for athletics venues were standardized and its track and layout follow the ancient hairpin-like model. It was declared officially a Archaeological Site in 1952
I took these shots last Easter (2009) in Athens, but I have not had a chance to go back and sort them out since. Bear with me while I work my way through the series… I hope you'll find it interesting.
Also in the series…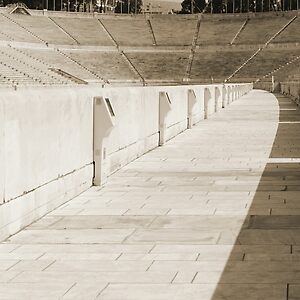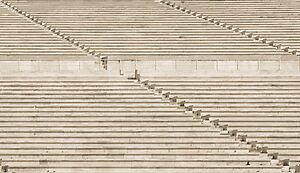 … also going back to 1928…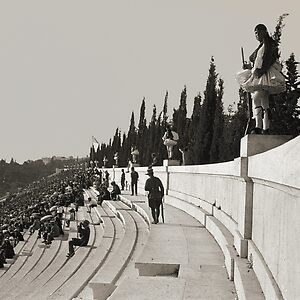 and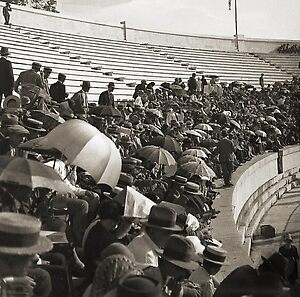 [Sony a350, Sigma 17-70@70mm, f:8, 1/400sec, ISO-100]