Vote for better RB marketing!
Dear RB Friends…
First of all: Happy New Year! :-)
I have created a new feature request on RB:
As you know, at the moment you can set RB to automatically publish a notification to FaceBook, when you upload new picture on RB.
I have discovered a much better mechanism for promoting your work: If you sign up to posterous.com you can configure it to automatically re-broadcast whatever your post there, to a large number of other sites, including FaceBook, Twitter, flickr, WordPress, Blogger, etc. If instead of automatic notifications to FB, we could set RB to create automatic notifications to Posterous.com, you can then set that up to auto-publish to however many other sites you want. It will give much better controls for pushing out new work.
If you think it's interesting, please use this link to vote it up, and let others know too.
Post automatically to…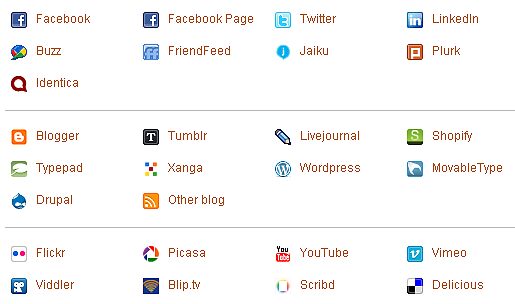 Thanks
George