Hello world, and welcome to my Bubble. My name is Mobii (don't ask, long story), and I am a conversational English teacher, and part-time t-shirt artist wannabe, living in Thailand. I live in a small farming village out in the middle of nowhere called Pattananikom with my wife Roong, our two daughters Palmiez and Pukky, and our crazy dog "Bongo".
*Update: Palmiez got her degree and has landed a good job in computers in Bangkok, and Puk is starting her 2nd year at Sripathom University. Bongo is still crazy!
Life in the land of smiles is interesting to say the least. On the upside, the beer is cheap, and the women are beautiful. On the downside, I have to drive 2 hours to get a cheeseburger, or a really bad pizza. How anyone can screw up pizza is beyond me.
Anyway, please leave that serious part of your brain at the door and wander around a bit. I have over 700 t-shirt and hoodie designs that will do everything from making you laugh, making you think, to just plain making you look damn good. I am sure that you will find a tee design that is just right for you.
Holy too much time on my hands Batman, Mobii made a video! Yes, scary but true, I am trying to figure out how to adapt to the video age. I have created the world's first "mobiimercial".
I have been drawing off and on for most of my life. It's fun to do, and all you need is a pencil and a bit of paper to do it. For those of you that are just getting started, or would like a little help to get you going in the right direction, here are a few things that may help.
One great way to get started drawing is by doing caricatures. Most people have a great sense of humor and enjoy having themselves drawn. Graeme Biddle's learn to draw caricatures course is a fun and easy way to get started.
Another way is just good old fashion cartooning. Being able to quickly sketch and draw funny faces, figures, and animals always delights people of all ages. You might want to give this cartoon drawing secrets course a try. You can learn all the tricks of the trade and improve your own skills quickly and easily.
You can visit my website at T-shirt Art by Mobii Art.
Wow! I won the "Working and Playing in Japan" challenge that the Japanfluence group was running. The prize is an original painting by ThickBlackOutline . It's a beautiful painting of a geisha. Here is a photo of my oldest daughter Palmiez holding it……
I even got to do an interview with TBO. I think it went pretty well. Please take a sec and read the interview here. Thanks!
Hey! For all us bubblers that may need a little help when it comes to html, page and profile set up, and things like that, The wonderfully talented Karin taylor has put together a terrific collection of "how to's" and stuff for us. Just click on the box and I am sure you will find your answers.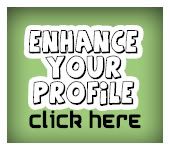 I am also trying to get a modest yet steady online T-shirt business going. I have tried lots of different ways to do this, like affiliate work and such, but nothing has really taken off yet. My goal is simple. I want to make $25 a day. I know that doesn't sound like much, but here in Thailand, that's a pretty spiffy extra income.
I have calculated that I need to sell about 62,500 T-shirts, to be able to afford to buy a bar in Pattaya. In an effort to make this happen, I have started The IN Crowd Cafe Project. Please stop in and take a look.
For news on all the other strangeness that the family and I get up to, you can go to The Family Blog. Never a dull moment here, I can assure you.
If you like what you see here, please take a minute to add this site to your favorite social bookmarking sites, by clicking
=. Be kind and help spread the word! :)

My new website.