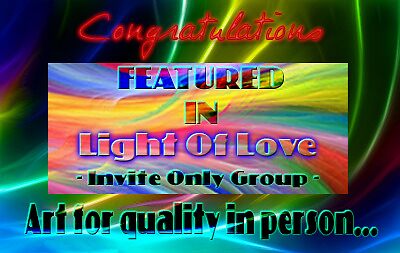 YOU REALLY HAVE TO WATCH THE VIDEO, I THINK IT IS SO CUTE..
DEDICATED TO MOTHERS AND CHILDREN..
MOTHER AND CHILD HAVE ALWAYS BEEN MY FAVORITE IMAGES. MAYBE BECAUSE i HAVE SO MANY CHILDREN AND JUST LOVE KIDS..
THERE IS A GIRL IN HER DREAMS HOLDING HER BABY IN THE MIDDLE OF THE FLOWERS…SHE IS DREAMING THAT SHE IS HOLDING HER BABY SO CLOSE AND LOVING HER TO PIECES… SHE WAKES FROM HER DREAM AND REALIZES THAT SHE HAS TO PRAY TO GOD TO HELP HER HAVE A LITTLE GIRL THAT IS HEALTHY AND STRONG ., LITTLE ANGELS BELOW ARE TALKING AND ARE WAITING TILL SHE FINISHES HER PRAYERS
THEY, AS WE KNOW ARE THE MESSENGERS OF GOD.
THE GIRL IS PAINTED DIGITALLY BY ME AND THE PHOTOGRAPH IS MINE ALSO
SHERRI…HAVE A WONDERFUL DAY!!