Featured 03-12-2011 Feel Don't Copy
Featured 03-12-2011 Disability and Beauty
Butterfly Animal Symbolism – Butterfly MeaningFar from being a flighty, fluffy symbol – the animal symbolism of the butterfly is about profound changes of the soul and knowing the spirit!!
*********************************************************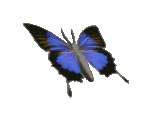 Swaying in the love of nature
The butterfly can't resist.
Fluttering around like a little
angel of bliss
The cactus so willing to let
them sit on it, while they
recover from their
journey in the mist of the
morning fair
whoops all of a sudden
up they go to never return
again.
Where did the butterfly get its name?
Undramatically, a yellow fly that looks like butter
The butterfly is so called because a common English butterfly was yellow, looking like butter. Other suggestions, such as the beautiful "flutterby" don't hold water, alas
!
http://i261.photobucket.com/albums/ii54/haya181...