THANK YOU!! FOR SO MANY LOVELY COMMENTS..MAY YOUR ANGELS TAKE CARE OF YOU ALWAYS!!
Challengd Inspired Art top 10 01-16-2011
Featured The World As We See it 01-09-2011
Featured Image Writing……. 01-10-2011
Featured..Inspired Art……….. 01-10-2011
Featured..Live Love Dream 01-08-2011
fav 28…01-08-20101……views..103..01-09-2011
fav 42…01-20-2011 views..253..01-20-2011
MY FIRST ANGEL OF 2011
When I have no one to turn to
And I am feeling kind of low;
When there is no one to talk to
And nowhere I want to go
I search deep within myself
For it's the love inside my heart
That lets me know Angels are there
Even though we are miles apart.
A smile then appears upon my face
And the sun begins to shine;
I hear a voice, so soft and sweet
Saying, 'Everything will be just fine.
It may seem that I am alone
But I'm never by myself at all;
Whenever I need my Angels near,
All I have to do is call.
An Angel's love is always true
On that you can depend;
They will always stand behind you
And will always be your friend.
Through darkest hours and brightest days
Our Angels see us through;
YOU are one of my Angels
Perhaps I am one for you.
anonymous..Angel Friends online
angels
PETER IS LEE AND MY BUTTERFLY!!!!
This little butterfly is Peter!!! he is Lee and my butterfly that we put on each others art everyday..
we write silly little things about Peter..like for instance..lee"s images have been cold weather lately..so he doesn't want to stay..he just drops in and comes back to me..because it is warm in So.California…just having fun..like we all should have fun with each other..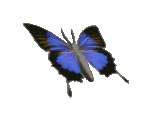 ..
Thank you Bill!!!
Billfox256
"We are like children, who stand in need of masters to enlighten
us and direct us; and God has provided for this, by appointing
his Angels to be our teachers and guides.
" {Saint Thomas Aquinas}
Beautifully done!!!!, Bill
My little Angel is hand painted and touched up a bit with Gimp ..very little touches..01-07-2010