Featured We Love Wilbur……………12-24-2010
Featured Explore Page 12-14-2010
Featured The world as we know it..12-14-2010
views 226 12-14-2010…favs…. 12-14-2010
views 289 12-26-2010.. favs..46…12-26-2010.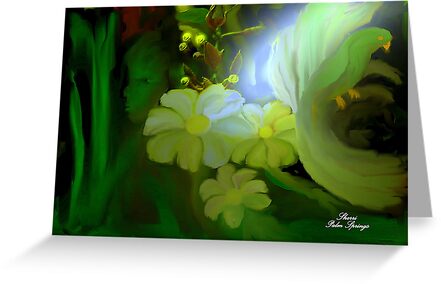 .A FACE IN THE DARK.., when I began this painting I wanted to relate happiness and sadness… The Utopia of the of the light, the parrot the love of animals and the beautiful flower, which to me is happiness. Then I felt I had to put a face there of sadness.The poor girl or boy man or women which ever you would percieve it to be..Is the sadness of our world, hunger, war, selfishness, greed, jealousy, IllinessI
I pray someday there will be a Utopia, in our own hearts and souls so as we may help others that suffer and there are so many out there in this big world that do…I hope you don't, but it would be good especially at this time of the year to give our love and kindness and help others as much as we can..God Bless all the people out of work and pray the economy getss better
!
>>>>>>>>>>>>>>>>>>>>>>>>>>>>>>>>>>>>>>>>
The word "Utopia" is derived from the Greek words eu ("good") and ou ("no"), combined with the word topos ("place"). Thus it is a both "a good place" and "no place." Our modern definition of Utopia refers to an ideal place and existence in which social and economical conditions are ideal, a type of livable Eden free from conflict and filled with serenity. But, due to the very nature of the word as it was derived from the Greek, Utopia illustrates a fictitious place that does not or maybe cannot exist.
Often using Utopia as a vehicle for criticizing social conditions, philosophers have sought to paint the picture of the ultimate no place using words to describe a place where people live freely in a world without conflict. Acknowledged Utopian philosophical works can be dated back to around 375 B.C., when Plato's Republic first spoke of ideal living. But, even beyond "ideal" living, Plato sought to describe a "perfect" society, free from the ills that plagued life as he saw it in the pre-Christian era.
*********************************************************
fav 12-09-2010 views12-09-2010..45

hand painted traditionally and hand painted in gimp…