by almost popular demand…hehe..had to make the name…also CATCH A FALLING STAR!!!
WHICH EVER YOU CHOOSE..LOL
>>>>>>>>>>>>>>>>>>>>>>>>>>>>>>>>>>>>..
CATCH A FALLING STAR AND PUT IT IN YOUR POCKET AND SAVE IT FOR A RAINY DAY..

FEATURED11-17-2010 the world as we see it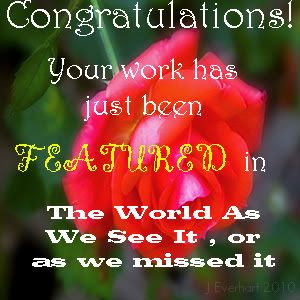 !
Searching for heaven..what a beautiful place it must be, just looking up and seeing the beauty of our universe. The twinkling of little stars, the depth
of unkowning infinity. Reaching out to heaven is somewhere tucked into the awesome clouds and stars..and if we think of heaven and our a person that believes in God..then it is in our own hearts and soul which all comes together as one!!!
Our lives can be heaven or hell..
There is a beautiful song called:
Life is what you make…and what you make it is up
to you…could it be that heaven is right here on earth in our own heart and souls…!!!
Sherri
gimpsoftware!!