Royalty and Spirituality:
Purple is royalty. A mysterious color, purple is associated with both nobility and spirituality. The opposites of hot red and cool blue combine to create this intriguing color!
Purple has a special, almost sacred place in nature: lavender, orchid, lilac, and violet flowers are often delicate and considered precious. Because purple is derived from the mixing of a strong warm and strong cool color it has both warm and cool properties. A purple room can boost a child's imagination or an artist's creativity. Too much purple, like blue, could result in moodiness.!
FEATURED 03-22-2011 GREAT SHOWCASE PAINTINGS
FEATURED 07-02-2010 BREAKING BOUNDRIES
FEATURED 08-23-2010 #1RED BUBBLE
ARTIST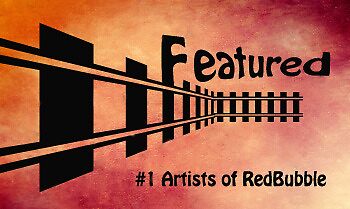 views..318..10-28-2010……favs ..28..10-28-2010
hand painted- acrylic on canvas and gimpsoftware used to enhance for more of a impressionism look.