featured redbubble……04-05-2012


featured redbubble……06-2010


http://i264.photobucket.com/albums/ii163/MoragB...
So often, I think of heaven and the universe and wonder..what is infinity, is there something on the
other side? This may be a glimpse of what may be
on the otherside. I hope it is never ending beauty
fav's..75.. 09-05-2010…..872..09-05-2010

tHANK YOU SO MUCH FOR THE WONDERFUL FEATURES!!!
FEATURED BREAKING BOUNDRIES
12-06-2010
.FEATURED #1 ARTIST OF RED BUBBLE
Soul OF Abstract…………….06-14-2010
FEATURED ..REDBUBBLE HOME PAGE……
………………………………………..06-07-2010
FEATURED …INSPIRED ART
………………………………………..06-04-2010
FEATURED….ALTERED BY DESIGN
………………………………………..08-01-2010
FEATURED….DISABILITIE & BEAUTY
………………………………………..08-16-2010
CERTIFICATE OF……………08-16-2010
75 FAVORITES………………
---
views- 528 06/07/2010
views 832- 08-16-2010
views.1066.12-06-2010
fav…… 75- 08-06-2010
fav……….80-12-06-2010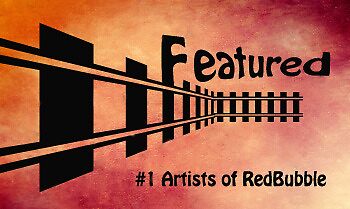 this was hand painted & touched up digitally .with. gimpsoftware