FEATURED SOLO-EXHIBITION
HALLUBALOO HOSTING
03-14-2011


memberofhosthallubaloo
Thank you so much for all your comments!!!!
LOST IN TIME .When at the beginining I looked at all the things like wood, shells, all kinds of things some would call junk..I call it a treasure
When I looked at my canvas I decided to pull some of my little treasures out..these pieces of wood were just what I was thinking about!!!!. This is how my Lost in time began!!!
It is done with acrylic on canvas and of course pieces of wood gold leaf and a little bit of Gimpsoftware..It is amazing how when you look at a empty canvas…it really knows what it wants to be..the artist has to pick up on that and see and know what it is, saying.Our spiritual guide Guides us I believe..whetther it is God"s hand or My little Angels…They do guide me in so many ways
_________________________________
Hand painted with acrylic on canvas and other natural pieces of wood and used touches of gimpsoftware!!
!!!!!!!!!!!!!!!!!!!!!!!!!!!!!!!!!!!!!!!!!!!!!!!!!!!!!!!!!!!!!!!
PERMANENT GALLERIES
02-23-2011…..ONE ARTIST OF RED BUBBLE
02-28-2011….INSPIRED ART!!!
………………………………………………………………….
FEATURED. 01-28-2011CONGRATULATIONS, FEATURED IN ART INSPIRED BY WRITTEN WORDS!!!!!
FEATURED THE WORLD AS WE SEE IT!!
FEATURED 1 ARTISTS OF REDBUBBLE
FEATURED FAVORITE FANTASYS CREATIONS
FEATURED..ALL ABSTRACT 2010
movement frozen like ice in the smog
perhaps cold workers bustling to destinations
perhaps lost cows meandering through the unknown
whatever!
Simply GORGEOUS!
and reminds me of THIS SONG
And crawling on the planet's face
some insects called the Human race
Lost in time and lost in space and meaning!
☼Ü Happy Bubbling! Ü☼
Chookas! ♥Ü♥

views..11-02-2010..535….favs..11-02-2010..39
views..02-21-2011 943 fav….02-21-2011 75
!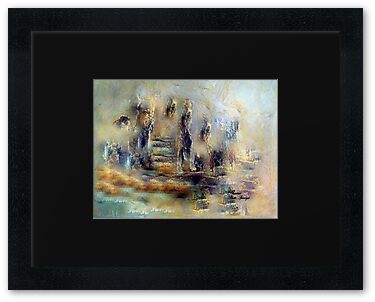 I added wood to this collage!
views 426** 06-25-2010…fav's..38 09-18-2010
views 511** 09-18-2010…fav's..40.11-04-2010
views 540**11-04-2010….fav's 55..12-07-2010
views.685**12-07-
views 814**01-16-2011 fav's 71…01-06-2010
views 1078 03-14-2011 fav's 78…03-14-2011