I got to know this guy over the span of three years during a time when I frequented the Cades Cove area of the Great Smoky Mountain National Park. It has been several years since last I saw him. I'd like to think that he's still there, gracing the woodlands and fields with his magnificent presence, but whether of not he still walks in flesh, I have no doubt that the spirit that he embodies still permeates this magical place – a timeless place, safe harbored within undulating smoking ranges, mountains given their name by virtue of the misty effusion transpired by a uninterrupted carpet of hardwood trees numbering in their billions, and growing unimpeded since the 1930s when the slap of timber men's axes last fell silent here. The trees march over the surrounding mountainsides to halt at last at the valley border – Cades Cove – a museum of sorts to a time lost to human experience when perhaps the last hurrah sounded to mankind's willingness to live in harmony with nature. It was a time when being industrious did not mean taking everything the land had to give, exhausting its natural capacity to make provision. The families that settled here seemed to absorb something of the native Cherokee's attunement with the natural ebb and flow of life; they cleared only the land necessary to provide direct sustenance for themselves, allowing the fields to flood in the spring, thus renewing the land, so that it could continue to provide a 'full bodied' nutrition unlike that which is found in the petroleum fertilized produce of today. It never crossed their minds to clear-cut the mountainsides of forests so necessary for the continuation of the game that graced their dinner tables. They were a self sufficient and proud lot who embraced community, perhaps by necessity, but maybe not entirely so; that they were 'neighborly' can be explained along pragmatic lines, but having spent considerable time there in their valley, and pleasantly haunted by the ghosts of their perspective, I believe in my heart that they encountered something through their adopted socio-economic structure that once experienced is rarely ever again forsaken. When you visit Cades Cove, stop for a moment as you walk through the restored cabins of yesteryear and feel deeply into the misty air. See if you can notice what it is that I'm struggling to describe.


What is it that we as a society gave away when luxury automobiles and plasma screen TVs became more important than front porches and Sunday afternoon pot-luck dinners on the grounds; when helping out a neighbor was more than lending him your power drill; it was spending the better part of a week with several other men from your area (along with that mule that cost you all the coin you earned last year) to raise a barn from the ground up using nothing but the materials the surrounding forest provided. Along the way maybe, you got to know your neighbor and these ten other men through the kind of camaraderie that binds together the hearts of soldiers, by making something essential happen that represented no direct personal gain, and yet somehow, it filled up a place inside you that you had not previously acknowledged, and in doing so, it connected you with not just the people but with the land you lived upon in a way that left you breathing easier, more fully, and deeper into the core of you. Nature was your ally now, proving that if all preconceived notions of adversity were set aside for awhile, then the benevolent current flowing in nature could be felt and through that feeling, known as a more authentic reflection of the truth.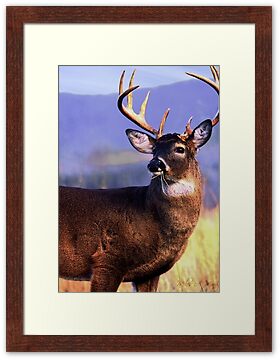 As an essence, it claimed the women of the Cove first, reminding them of a quiet and patient strength for structuring a safe haven from which the men might be tempted into a joint venture meant for abandoning the desperation of a survival mind-set. I suspect that their facilitation of these evolutionary experiences in communion went mostly beneath the radar of conscious awareness, for both the women and the men, as these courageous women gathered to support in every conceivable way, the cooperative process of their men. Accolades sounded in silence from a non-physical space in honor of these women as they simply bowed to the urgings of their hearts, encouraging their men to postpone their farm duties in answer to a different summons, even as twenty undone tasks shouted from positions of foremost necessity. Departing their homes, the men gathered to assist. "Time'll come when I'll need some help," they reminded themselves, driving the last nail into the coffin of their fears. What they stood to get out of what was to come would far surpass any 'I O U' toward some unspecified future moment of need.
When the Cherokee left this valley in the early 1800s, there remained behind this spirit of cooperative interconnection within something far reaching and expansive and residing within the land. It persists there in Cades Cove still. Spend some quiet moments here wandering the Cove for the time it would take you to build a barn with eleven others; a gift awaits you; look to your heart to find it. ©Miles A Moody All Rights Reserved
(To view the cabin of first white settlers of Cades Cove John Oliver Cabin)
Nikon F5, 185 mm, F/2.8, 1/500 sec, Fuji Velvia 50, Gitzo tripod, Wemberley head