Looking Glass Falls rests in the shadow of a massive granite dome of like name here in the Ranger District of Pisgah National Forest. She's a sixty foot free fall on LG creek located beside NC Hwy 276 just north of Brevard. Three weeks of unusually cold weather preceded my visit and I was thrilled to have her all to myself for a few moments. Until this day, I hadn't known just how quickly a camera lens could ice over, which may explain why I was the only fool embracing the deep chill of her caress that morning. I feel that this B & W version best captures the incredible sense of belonging that I felt, making worthwhile the physical discomfort.
(Continued from Chill of Eastatoe) I came across an ancient Cherokee proverbial story that relates a conversation between a Wiseman and a young brave. "The secret to this life is this," explained the medicine man. "There is within us all, a struggle on-going, between two wolves; the wolf of acceptance who is peace, joy and true love for all and the wolf of judgment who is self centeredness, greed, rejection, and revenge.
"Then I should lend the strength of my bow and my knife to the wolf of love," replied the young man, "and destroy the wolf of judgment wherever I should find him."
"Yes, you could," the wise one replied, "and you would destroy a part of yourself."
"One wolf must win out in the end," exclaimed the warrior, "but which?"
The wise one answered, "The one that you feed, my son; the one that you feed."


I sat with this story for some time, because I was like the young man and did not understand; but something stirred deep in me that day. I learned to quiet the scattered thoughts of my mind and redirect my attention into it – this spark alighting down deep into this pristine space that nature had shown to me; and with the breath of my intention, I simply gave over to a desire to see this experience intensified, and strengthened, until it burst into a flame in my awareness. I learned to let go of the need to analyze and reason from my intelligence. The spark brought me into the cave of my heart, into a deepening awareness of simply being present in the moment, where something interesting happened. I began the gradual reversal of the effect that a lifelong attitude of judgment had produced in me. I stopped feeding one wolf and began feeding the other.
I fed the wolf of acceptance a hearty meal of the hard feelings I harbored toward these graffiti inscribers, until it no longer felt like a personal affront. A degree of objectivity was mine, and so I wondered at the authors' unconscious attitude, motivating the graffiti on the wall. It says to me, "I am not a part of all this nature that surrounds me. This is beneath me. I have a right to do with it as I choose." A new experience held me in that moment as sadness passed into compassion; I became aware that hiding beneath their entitlement was a sense of alienation. I no longer experienced this as one entangled in a similar estrangement and blaming them for it, but rather as one who now possessed the key to deliverance out of that disaffection. The wolf of acceptance had made me stronger in my ability to choose to remain within that pristine space that nature had shown me there within my heart. I loosed the wolf to roam and to feed and I felt compassion growing in me. Where my interconnection with the life in nature seemed to stop, the wolf proceeded, and out of that, a greater communion grew. My heart went out to these others until I could feel the same life in them that I felt in nature….though they were not conscious of this. And somehow I knew that this life held them, patiently waiting until that moment when their eyes should open to the glimmer of a new choice….a different wolf to feed (continued with West Fork of the Pigeon).
©Miles A Moody LivingEarth-Hearthealing.com. Written and photographic works are the sole property of copyright holder; reproduction in part or in full only with expressed permission or purchase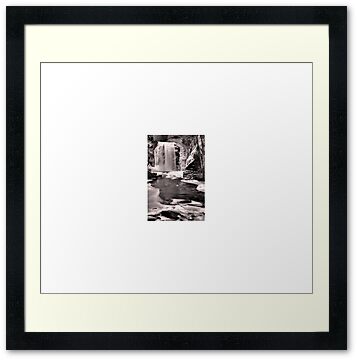 Nikon D90, 40 mm, ISO 100, 3 sec, F/22, Gitzo Tripod, Bogen head