"(Continued from Angel Walk) its wooden handle was insubstantial, a crack marred its iron face, but he took the shovel up just the same and began to circle the rock. He felt foolish with each step he took on that stony ground, but his attention remained fixed on that same steady place inside him to which he had just surrendered. 'Strike there,' it seemed to say, 'with all that you've got,' and as iron rang and wood shattered, a large slab fell away from the rock. That space within him was not at all surprised; in fact, it saw only what it had expected to find – the means through which to proceed.


"It is true that not only quartz finds its origins in volcanoes, but so also do diamonds, and these were fine large ones now winking back at him in the light of day. Soon the man would discover that he now had the means for realizing his vision a thousand times over, his plan he had underestimated as well he would find. It is a subtle voice, this voice of wisdom found within us all; coming to trust it can make all the difference, indeed."
________
©Miles A Moody LivingEarth-HeartHealing.com
I'm still learning from that voice, a voice that I awakened to, within me, at the shout I heard in nature. As I heed its impetus, I learn to trust in the way of its guidance. As I value its promptings, I seem to notice it more. It has always been there speaking, but as life continues its onward march, I seem to be getting better at listening day by day. It has a particular feel coming out of an inner orientation that I consciously choose.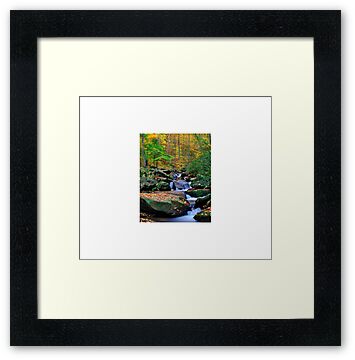 I had been feeling for some time to put up a bird feeder outside my kitchen window, but I never seemed to get around to it, until finally I did. I sat watching the birds feed while three young squirrels played in the back yard; I marveled at the joy I was getting out of something so simple and ordinary. A bit of heaviness had lifted from my heart, I realized. It was the pain of regret still lingering from another home place where I'd spent years building a vast garden with many birdfeeders, a place that had once brought me so much pleasure, but at considerable cost in time, effort and money. I sustained an inner wounding when I left there; never quite letting go of the fear that such pleasure was lost to me. I lacked the time and money required to recreate such a place where I now lived. It was in one afternoon for less than fifty dollars that I restored and even surpassed my previous experience. Life is teaching me how to access the wisdom within me to confront the pain of past convictions and overcome its limitation on me so as to allow transcendent experience. I once held a belief that life was mostly a joyless experience, then through great effort I earned the right to have joy; in time I discovered that joy is simply mine to choose. How I got from point A to point C was an inner journey that continues for me. I decided to cut myself some slack; I'm so incredibly grateful that I chose to do so. I reckon that for me, gratitude was the key (Explanation of how to go from point A to point C within is found in my article here )
____________
©Miles A Moody LivingEarth-Hearthealing.com. Written and photographic works are the sole property of copyright holder; reproduction in part or in full only with expressed permission or purchase.
Nikon D90, f14 @ 8 sec, ISO 100, Wimberley Head, Gitzo tripod, Colt Creek cascades, Pearson Falls area near Saluda NC.