I normally try not to photograph waterfalls in mixed lighting but in this case the results are intriguing. The way the light plays off the water lends a sense of form to the feel of this space as if there is life present and gazing back thru the falling water. It's like an awareness being communicated in music so subtle that if we were to listen we might hear the water falling. It's an attractive proposition to some to unplug the mind's constraints upon sense perception so as to experience a broadening spectrum of what is available. One might begin by gazing upon the brilliance in the falling water until the focus softens and the imagined sound of water falling opens the door into the reality unbounded by space and time. The veils dissolve as the eye moves thru the highlighted water spilling down. The pattern of one's breathing eases into a deeper rhythm as if inhaling light instead of air. There is a quickening felt within the chest, like expansion, like filling, that each breath seems to propel. The mind cannot comprehend the value of this journey nor should it attempt to confine it into a prior understanding because to do so is to sacrifice its essence and make it into what it is not. A waterfall becomes a freeway into that inner sanctum in a process of renewal. This is a place lost to memory and hungered after by so many, I feel. Perhaps it's what compels many of us into the wilds of nature. This is true for me.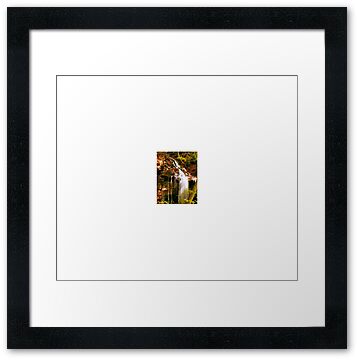 Upon stepping across the threshold of what is known, of what is familiar, I find that there is that deep sigh of remembrance of all that had been forgotten. I thought of home as I first entered in. It's like the home I never dared to hope for. And like this falls it's a home that just keeps taking me deeper.
_______
©Miles A Moody LivingEarth-Hearthealing.com


Nikon F4S, f11 @ 1/125, 50 mm Fuji Reala 100.