"Elephant" Grass (Phragmites)
Cooper Marsh, Lancaster, Ontario, Canada
December 26, 2011
There's a very tall grass the grows along the edge of the trail that leads to the boardwalk.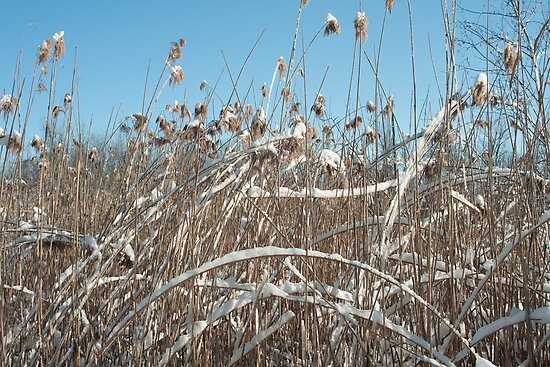 Some of the stems can reach over 12 feet tall and when the snow falls, they either bend right over under the weight or retain just a small "cap" on their seed heads. They make for a beautifully intricate design after a snowfall, but I prefer to focus on a single specimen.
Background textures by A Tree.
Sony Alpha 700, Sigma 28 to 300 at 300 mm, circular polarizer
iso 100, spot metered, Aperture Priority F11.0, 1/100 second
Tripod