Cooper Marsh, Lancaster, Ontario, Canada
December 3, 2011
Black-capped Chickadee Parus atricapillus
I was dawdling along the trail to the boardwalk with my usual retinue of starving (or so one would be led to believe) Chickadees following in my wake when I spotted the very acrobatic Downy Woodpecker.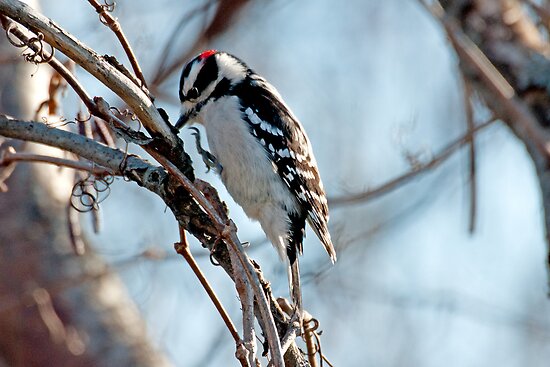 Between taking the shots of it in the nearby trees and in the bush across the path, one of The Chickadee Gang decided to alight in a branch nearby. Chickdees are nothing if not active and I was having a difficult time trying to get a shot. Finally, it stopped flitting about and struck this pose.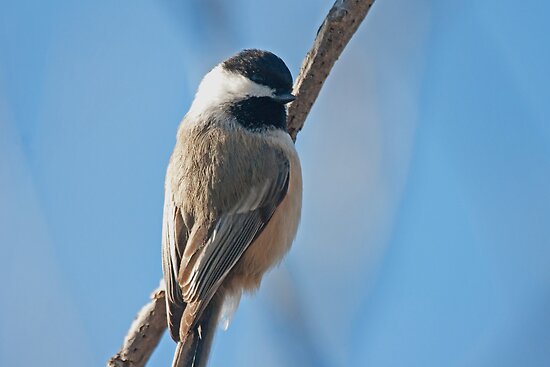 I begged, nay, pleaded piteously, with it to turn a little more towards the sun so I could get more exposure on its eye, but it seemed uninterested and, with a disdainful birdie sniff, turned its back on me.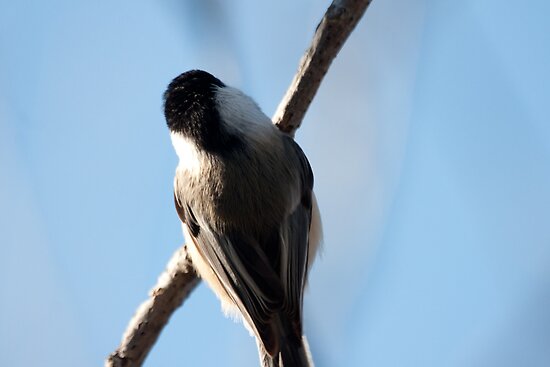 I even went as far as to offer it a lifetime's supply of sunflower seeds if it would cooperate, but it took one little hop to a nearby branch and said, "Aye. Well ye can take a wee piccie of this, ye auld git!"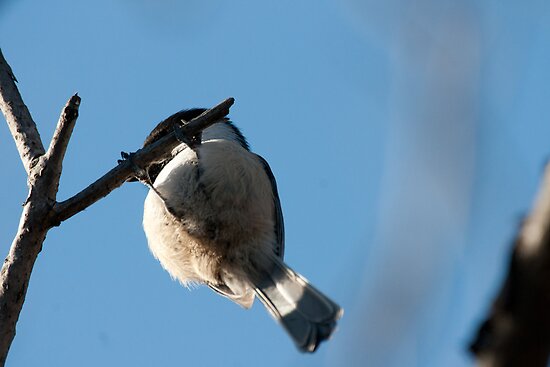 Well, okay then. Suitably chastised, I went back to my Downy.
Sony Alpha 700, Sigma 170 to 500 at 500 mm
iso 400, spot metered, F6.3, 1/500 second
tripod