Bubble Meet
Parc Omega, Montebello, Quebec, Canada
August 9, 2011
Someone told them there was a pretty birdie in this cage. Much jostling for position to get the best shot!
From left to right: Ben (Mr Yan), Yan, John and Michael Cummings
Breaking the law!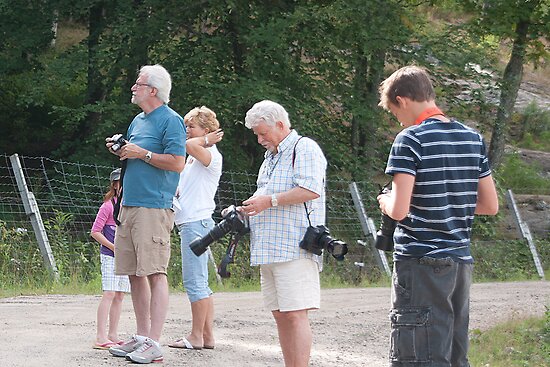 We got there early and immediately headed to the Arctic Wolf section – and left our cars! (Gasp!!!) We asked a couple of the employees if it was okay and they said no problem. All was well until the Park Narc came and told us to go back to our cars. Still, we managed to have a fair bit of time to wander around. From right to left – my wee nephew Colin, World Famous John, Pierre Frigon, the lovely Yolanda and, partially hidden, The Grand Daughter.
Watching the wolfies.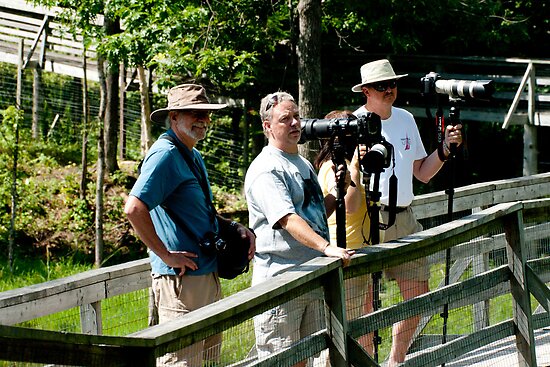 Pierre, Michael, Yann (hidden by Michael's Mega Lens), and Ben on the boardwalk that goes through the Timberwolf Area.
The long and the short of it.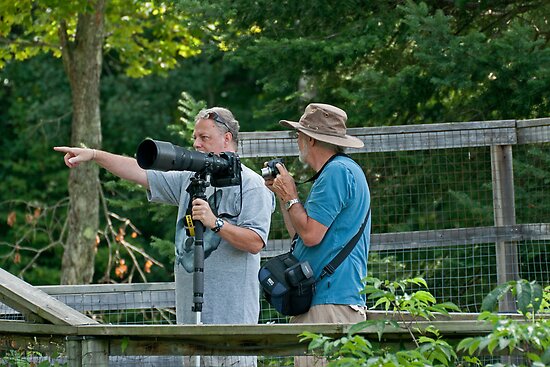 Michael and Pierre scoping out the angles for the best shot.
Lessons from Yan.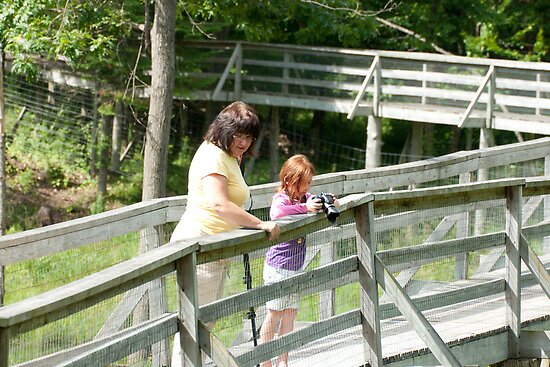 Yan and The Granddaughter trying to get the bear (not shown) to cooperate.
A wonderful meet was had by one and all. What a day! Many thanks to everyone for making it so.
Sincerely,
Mike.