"I wandered lonely as a cloud
That floats on high o'er vales and hills,
When all at once I saw a crowd,
A host, of golden daffodils;"
William Wordsworth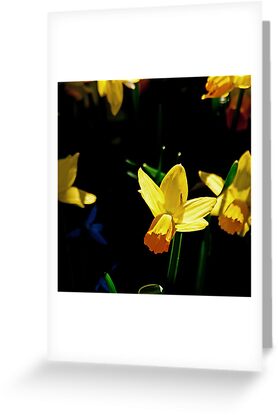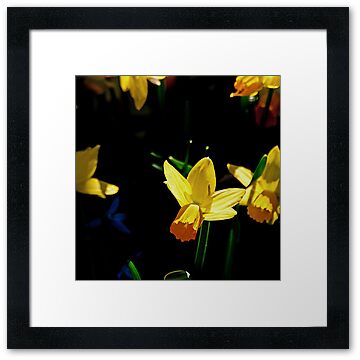 I have shots of daffs, tulips, crocus, hyacinthe, you name it, going back many years, some good, some bad, some indifferent. I was looking for a different take on these lovely flowers and with the bloody awful Spring we've been experiencing, I've not been having much luck.
Once again, I was wandering, not really lonely as a cloud, o'er the hills and vales at t'Marsh on one of our few and far between sunny days, and I came across this wee gathering of daffs (and others) in front of the Interpretation Centre and Gift Shop. They were backlit by the sun and looked rather nice. So I dropped the iso to 100, pushed the old zoom out to 500 mm and spot metered on the brightest and closest flower.
The result, I think, achieved my "different take".
Cooper Marsh Conservation Area, Lancaster, Ontario, Canada
May 8, 2011
Sony Alpha 700, Sigma 170 to 500 at 500 mm
iso 100, spot metered, F6.3, 1/400 second
Tripod