Cooper Marsh, Lancaster, Ontario, Canada
May 6, 2011
A Tree Swallow! (Tachycineta bicolor)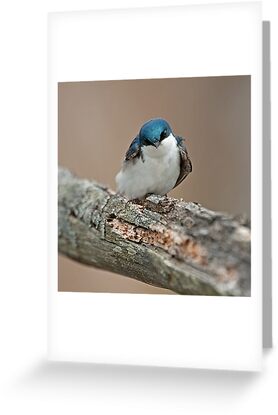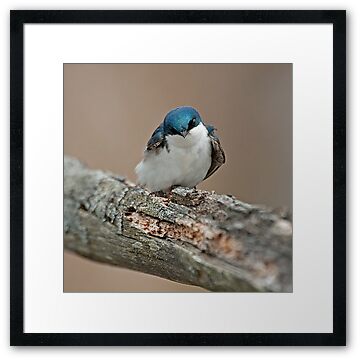 I was wandering along the boardwalk at the Marsh and I came across this little guy perched on the handrail. It was fairly windy out and he showed no inclination to leave. Meanwhile all his pals were just whizzing about, chirruping happily away.
I used the "Stealth Mode" technique and took a few shots, moved a little closer and took a few more. I kept this up until I was almost too close to focus and, finally, one of his mates swooped by and they took off together.
"Wot's this then?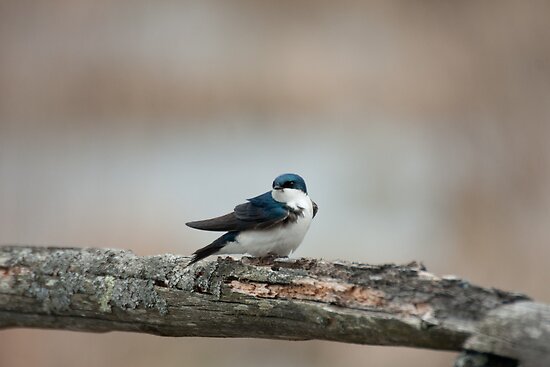 "Aye, aye. This must be the auld git the geese were nattering about!"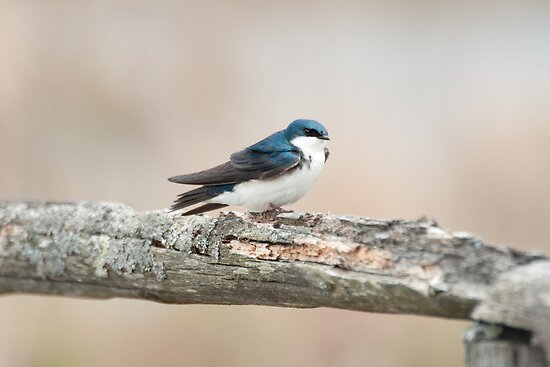 "Persistent bugger. He's not giving up and he's getting closer!"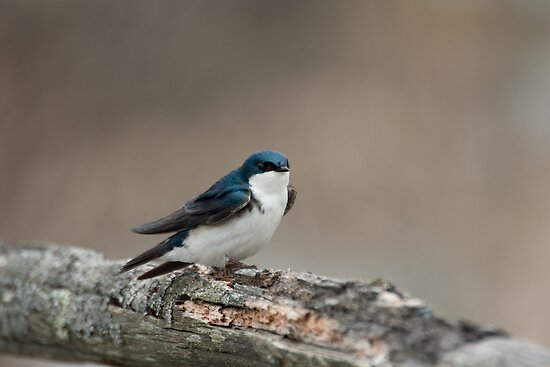 "Lard Tunderin' Jaysus! May as well give him the "cute" look. Maybe he'll get his fill and go bother some other poor creature. Bloody paparazzi…."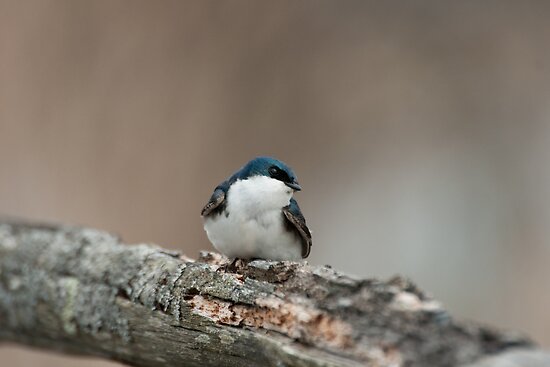 With thanks to www.wbu.com/chipperwoods
The attractive Tree Swallow breeds over most of North America, and winters in the extreme southern US and Central America as far south as Honduras. They spend their days coursing over meadows, ponds, rivers, and lawns at about 19 to 25 mph snatching up flies, ants, beetles, bees, wasps, grasshoppers and other insects. They also eat weed seeds and bayberries. It is one of the most aggressive of the swallows, and the male will defend a relatively large territory around the nest site.
 The adult male is metallic blue with a greenish sheen on the upper side. Under parts are pure white.
Tree Swallow populations have suffered with the clearing of forests and associated nest cavities. Competition with House Sparrows and Starlings has further impacted Tree Swallow populations.
The use of pesticides and the resulting reduction of insects has also contributed to their decline. Unusually cold weather during the nesting season also reduces the availability of insects and can lead to starvation of young and adults.
Fortunately, Tree Swallows readily accept artificial nest cavities, and have benefited from the placement of Bluebird nest boxes. Their populations are doing well in many regions, but in some regions declines are still occurring.
Sony Alpha 700, Sigma 170 to 500 at 500 mm
iso 200, spot metered, F6.3, 1/500 second
Tripod