Rotary Eco Gardens, Cornwall, Ontario, Canada
October 10, 2010
Honeybee on Giant Sunflower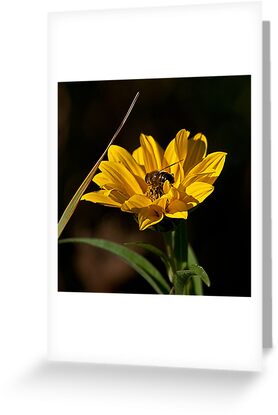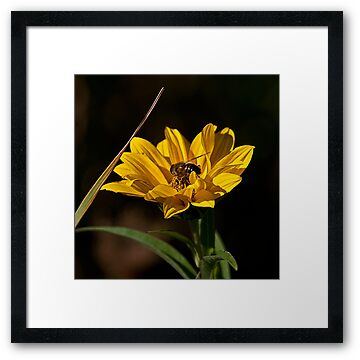 842 views, 28 "favourites" and 3 features as of 1/7/2012
From Wikipedia:
Helianthus giganteus (Giant Sunflower or Tall Sunflower), is a species of Helianthus native to the eastern United States and southeastern Canada, from Nova Scotia and Ontario west to Minnesota and south to Mississippi and Georgia.
It is a perennial herbaceous plant growing up to 4 m tall. The leaves are slender, lanceolate. The flower heads are bright yellow, up to 7 cm diameter. They are most commonly found in valleys with wet meadows or swamps.
The name "Giant" refers to the height of the plant. not the size of the flower.
And a few intersting medicinal facts on sunflowers in general, with thanks to botanical.com
The seeds have diuretic and expectorant properties and have been employed with success in the treatment of bronchial, laryngeal and pulmonary affections, coughs and colds, also in whooping cough.
The following preparation is recommended: Boil 2 OZ. of the seeds in 1 quart of water, down to 12 OZ. and then strain. Add 6 OZ. of good Holland gin and 6 OZ. of sugar. Give in doses of 1 to 2 teaspoonsful, three or four times a day.
The oil possesses similar properties and may be given in doses of 10 to 15 drops or more, two or three times a day.
A tincture of the flowers and leaves has been recommended in combination with balsamics in the treatment of bronchiectasis.
The seeds, if browned in the oven and then made into an infusion are admirable for the relief of whooping cough.
Tincture of Helianthus has been used in Russia. Kazatchkoft says that in the Caucasus the inhabitants employ the Sunflower in malarial fever. The leaves are spread upon a bed covered with a cloth, moistened with warm milk and then the patient is wrapped up in it. Perspiration is produced and this process is repeated every day until the fever has ceased.
A tincture prepared from the seed with rectified spirit of wine is useful for intermittent fevers and ague, instead of quinine. It has been employed thus in Turkey and Persia, where quinine and arsenic have failed, being free from any of the inconveniences which often arise from giving large quantities of the other drugs.
The leaves are utilized in herb tobaccos.
Sony Alpha 700, Sigma 28 to 300 at 300 mm, circular polarizer
iso 200, spot metered, F6.7, 1/500 second
Tripod