A Brush with DEATH!
I was in our little eco gardens this afternoon, just taking pictures of nature's wonders, when I noticed what I thought was a Mallard Drake, swimming up the little stream that runs through the gardens. I quickly switched lenses and moved closer to the bank, hoping to get some shots of the little fellow.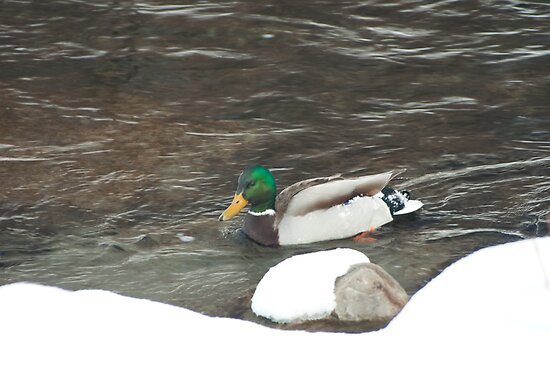 He was quite accommodating, mainly by not flying away at my slightest movement. This should have been my first clue. My second is that I remembered most normal ducks fly south for the winter. Anyway, I took a couple of pics as he swam by, then he spotted me and swam towards me. Great! Now I can get some nice closeups!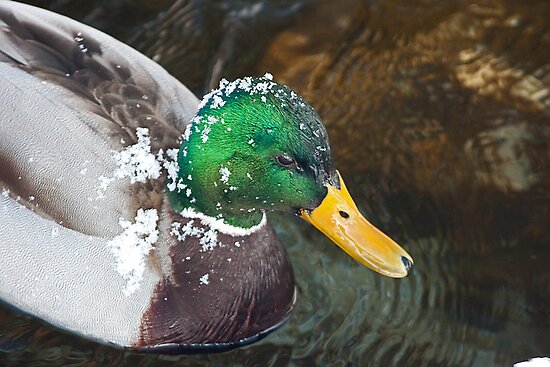 Then he climbed the bank and slowly approached. "Oh, my," I thought. "Whatever is going on?"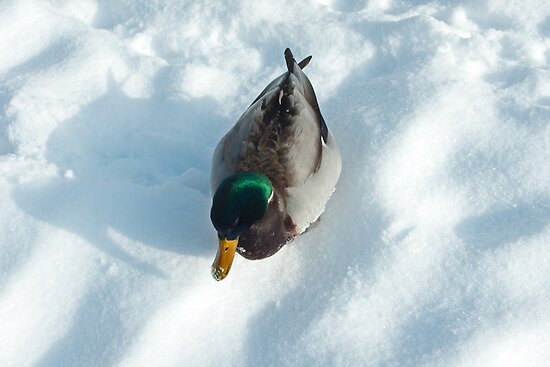 He came closer still, then, without provocation, attacked my foot! He stabbed me numerous times on the right boot, head moving so fast it was just a blur.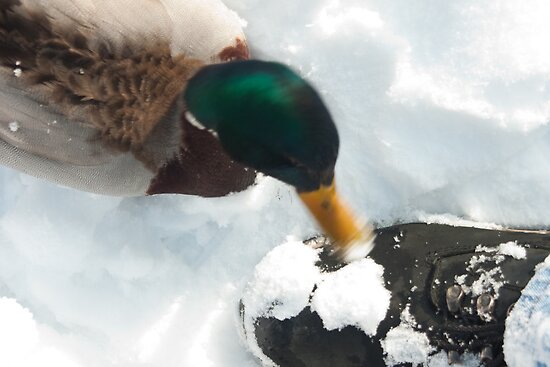 This was no Mallard. This was the wolf in duck's clothing, The Canadian Snow Duck, known and feared world-wide for its savage and unprovoked attacks. One is warned not to run away from these creatures as they will become infuriated and the damage they inflict could be much worse! So I remained as still as possible and awaited my fate. He took a little rest, probably deciding which foot to attack next.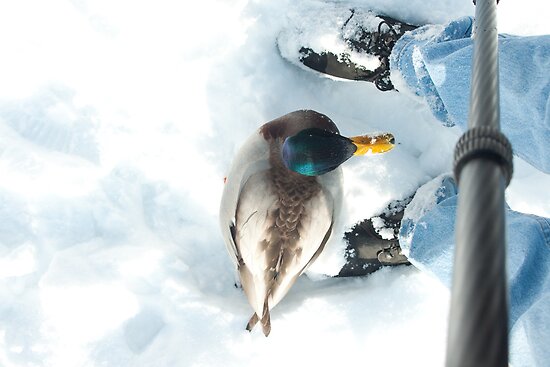 Then the assault began again.
I stoically endured the agony and was resigned to a fate possibly worse than death. But, just as I almost succumbed to the inevitable, a car door opened nearby and a dog barked. The Snow Duck turned slowly and nonchalantly swam away, leaving a trembling wreck behind.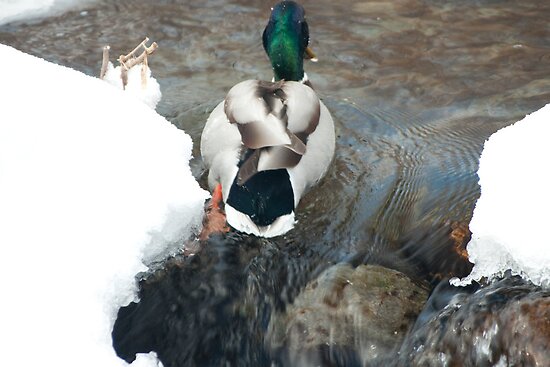 So if you see what looks like a Mallard, walks and quacks like a Mallard, be very careful. It may be that savage copyduck, The Canadian Snow Duck! It can be recognized by the shifty eyes, the rolling gait and that razor sharp beak.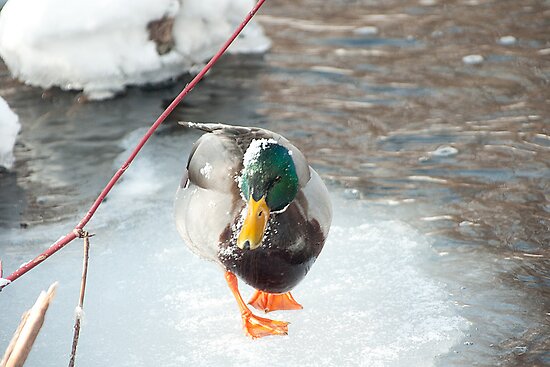 They cover themselves with snow as camouflage and can be found lurking and skulking in the drifts, waiting to attack the unwary. Be on the lookout!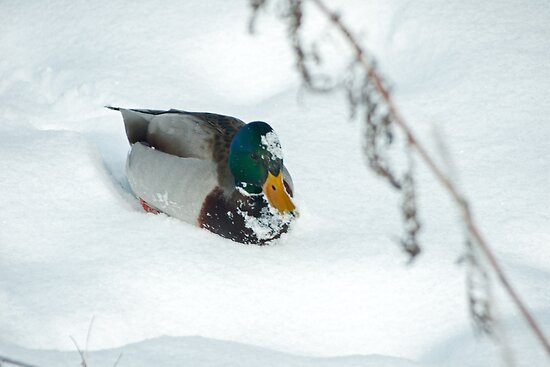 Rotary Eco Gardens, Cornwall, Ontario, Canada
January 29, 2011
Sony Alpha 700, Sigma 28 to 300 at 300 mm, circular polariser
iso 400, spot metered, F6.7, 1/250 second
Tripod
57 "favourites" and 661 views as of 9/24/11