Rotary Eco Gardens, Cornwall, Ontario, Canada
May 30, 2010
Columbine – Double-flowered Aquilegia × hybrida
January 22, 2011
It's a little chilly out today (minus 25 C or minus 15 F) and I was wistfully going through the archives, wishing it was Spring. But Spring is quite a while away.
Variations found of the same species, all within about a 20 foot radius.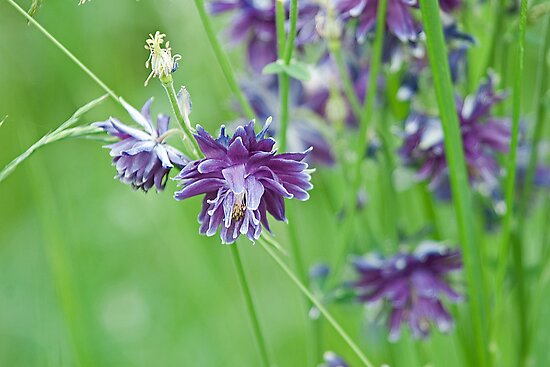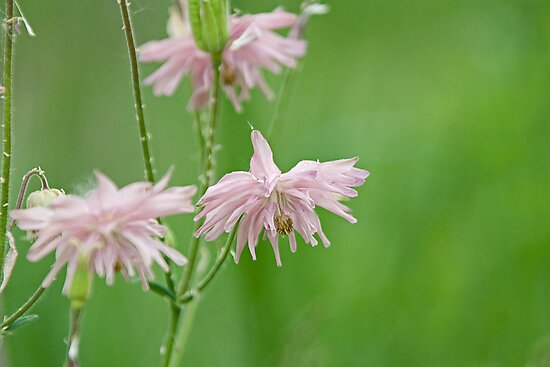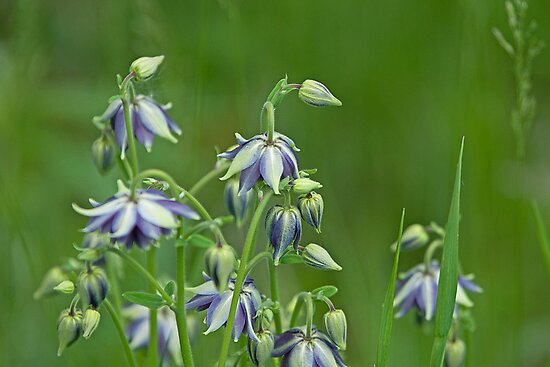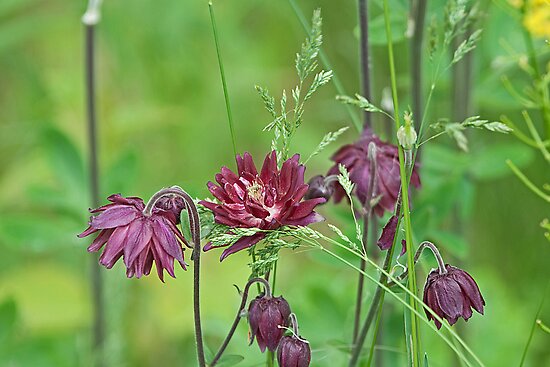 With thanks to www.science24.org
Aquilegia (Columbine; from Latin columba "dove") is a genus of about 60-70 species of perennial plants that are found in meadows, woodlands, and at higher altitudes throughout the Northern Hemisphere, known for the spurred petals of their flowers.
The genus name Aquilegia is derived from the Latin word for eagle (aquila), because the shape of the flower petals are said to resemble an eagle's claw.
"Columbine" is derived from the Latin word for pigeon (columba).
Fruit is a follicle.
+*Relatives+*
Columbines are closely related to plants in the genera Actaea (baneberries) and Aconitum (wolfsbanes/monkshoods), which like Aquilegia produce cardiogenic toxins.
+*Insects+*
They are used as food plants by some Lepidoptera (butterflies and moths) caterpillars. These are mainly of noctuid moths – noted for feeding on many poisonous plants without harm – like Cabbage Moth (Mamestra brassicae), Dot Moth (Melanchra persicariae) and Mouse Moth (Amphipyra tragopoginis). The Engrailed (Ectropis crepuscularia), a geometer moth, also uses columbine as larval foodplant.
+*Uses+*
The flowers of various species of Colombine were consumed in moderation by Native Americans as a condiment with other fresh greens, and are reported to be very sweet, and safe if consumed in small quantities. The plant's seeds and roots are highly poisonous however, and contain cardiogenic toxins which cause both severe gastroenteritis and heart palpitations if consumed as food. Native Americans used very small amounts of Aquilegia root as an effective treatment for ulcers. However, the medical use of this plant is better avoided due to its high toxicity; columbine poisonings may be fatal.
Sony Alpha 700, Sigma 28 to 300 at 300 mm, circular polarizer
iso 100, spot metered, F6.7, 1/15 second
Tripod
179 views as of 3/12/11