Upper Canada Village, Morrisburg, Ontario, Canada
May 2009
Basking in the May sunshine, surrounded by "mud, mud, glorious mud. Nothing quite like it for cooling the blood".
And a topless beauty close by….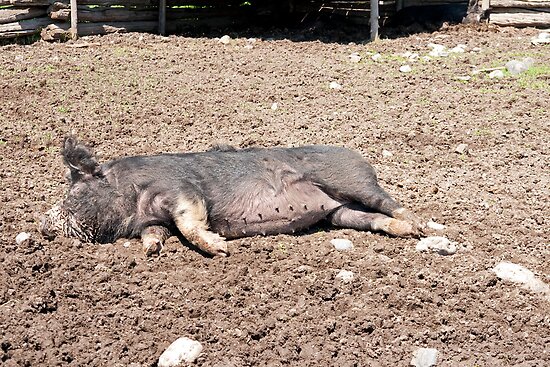 ….A porcine paradise, perhaps?
"Having a lovely swine! Wish you were here!"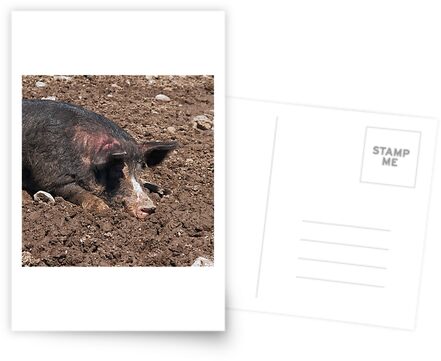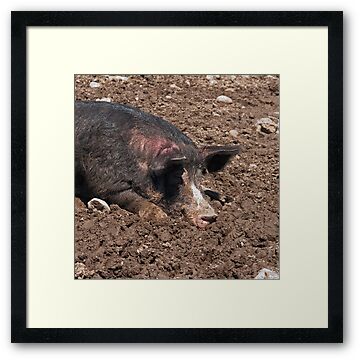 A little known fact, with thanks to Wikipedia:
The adaptable nature and omnivorous diet of the wild boar allowed early humans to domesticate it readily. Pigs were mostly used for food, but early civilizations also used the pigs' hides for shields, bones for tools and weapons, and bristles for brushes. In India pigs have been domesticated since a long time mostly in Goa and some rural areas for pig toilets. Though ecologically logical as well as economical pig toilets are waning in popularity as use of septic tanks and/or sewerage system is increasing in rural areas.
Sony Alpha 700, Sigma 28 to 300 at 70 mm
iso 100, spot metered, F4.5, 1/200 second
Tripod.