Rotary Eco Gardens, Cornwall, Ontario, Canada
December 18, 2010.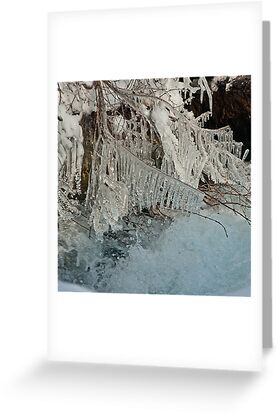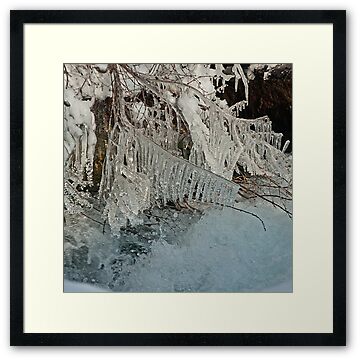 A beauty day in the G.W.N., so I took advantage of it to see how my regular haunts were faring after a week of snow and cooler temperatures. Not too badly, by the look of things.
This is one of the most turbulent stretches of the little stream that runs through the park and the splashing water coats the overhanging branches with ice. Makes for some interesting effects….
Sony Alpha 700, Sigma 28 to 300 at 160 mm, circular polarizer
iso 400, spot metered, F6.7, 1/350 second
Tripod