The entertainment centre of the Star Inn, Dunvegan, Ontario, Canada. 1860.
Dunvegan intersection, looking North, ca. 1900
From The Glengarry Pioneer Museum's Site
The Star Inn is on the right, just past the barn.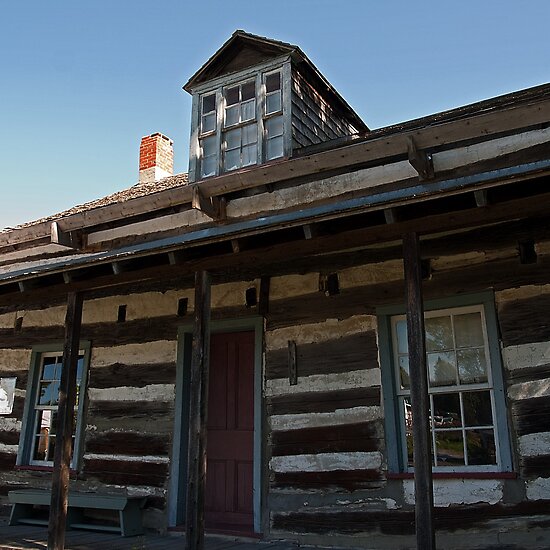 From the sign in the main lobby of the establishment:
"You are now standing in what is believed to be the oldest, continuously licensed bar in Ontario and has been a Dunvegan landmark for centuries. The bar is original to the building.
This was the focal point of the local community. Men would gather to collect mail and newspapers, talk about the news and weather, play cards and develop business deals amongst their neighbours. In the 1860's the Temperance Movement advocating against alcohol consumption was in full swing, as many women and children were not allowed here. Many of the men who frequented the bar were often heckled and jeered by the devoted upright women of the Temperance Society, who saw it their right to advocate against alcohol.
Music also took the limelight here, where local musicians entertained with violins, guitars, banjos, bagpipes, mouth organs and flutes. Men were encouraged to sing patriotic, sentimental or comic songs, as singing was considered a "manly art"."
Sony Alpha 700, Sigma 17 to 70 at 70 mm
iso 100, multi-pattern metering, F2.8, 0.3 second
Natural lighting from the window
Tripod