St. Elmo, Glengarry County, Ontario, Canada.
August 27, 2010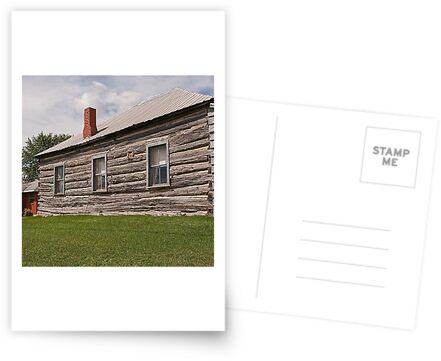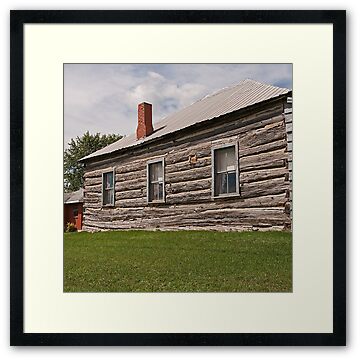 I was running the roads again this afternoon and stopped to verify the date of Gordon Presbyterian Church (1864, by the way) and, as I was leaving, I spotted one of those marvellous blue signs erected by the Archeological and Historic Sites Board of Ontario down an unpaved road near the church and what looked to be an old log cabin. So, of course, I had to check it out. A pleasant surprise!
From the blue sign:
"This log structure, completed in 1837 is the oldest remaining chapel in Ontario built by Congregationalists. Its first minister, the Reverend William McKillean (1776 – 1849) emigrated to Canada from Scotland in 1816 and settled in Glengarry the following year. Here, in 1823, he established one of the earliest congregations of his denomination in Upper Canada and ministered throughout the surrounding region. He was succeeded by his son, John (1824 – 1911), who first preached in this chapel in 1850 and was ordained here the following year. During the next sixty years, local attendance diminished and by about 1912 the building fell into disuse. In 1930 it was sold to the nearby Gordon Presbyterian Church."
Gordon Presbyterian Church.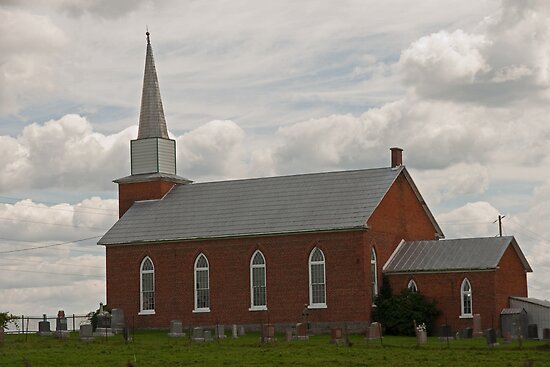 Sony Alpha 700, Sigma 17 to 70 at 26 mm
iso 100, multi-pattern metering, aperture priority F9.5, 1/250 second
Tripod.