My 12 year old nephew, Colin Harper, belting out the tunes at the Limelight Music Acadamy's 3rd "Student Showcase". He's playing an Indie guitar and it's been run through all kinds of effects and amps. So much for simply overdriving an old tube amp like his Uncle used to do….The tune of choice was "My Bad Girlfriend" by Theory of a Dead Man. When Tracy, the lady in charge found out, he had to download the "clean" version – no wee swearies, please.
He's accompanied by his teacher, Brandon.

And I knew him in the early days….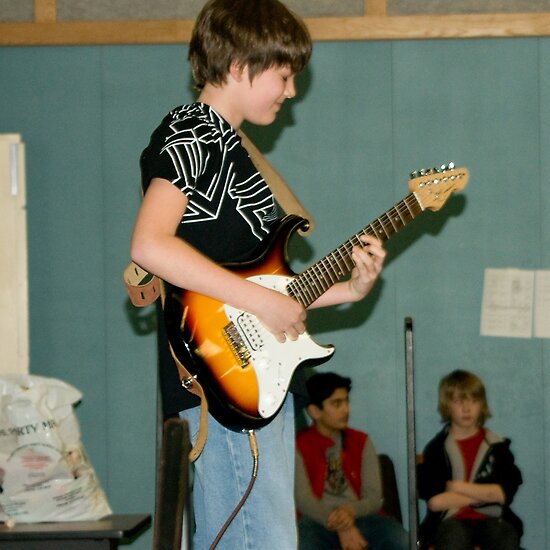 Cornwall, Ontario, Canada.
April 17, 2010.