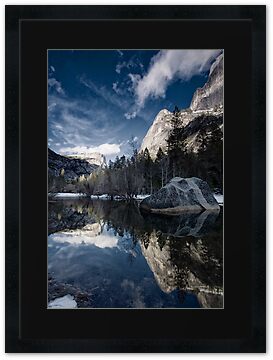 Photography has taken me to places I would not have otherwise gone; it has allowed me to look at things in ways I would never have seen before; and it has blessed me with a greater appreciation of the world around me.
My love of photography perhaps began while admiring the countless stunning images in the National Geographic magazines that my Dad subscribed to when I was a kid. While I did not take up photography seriously, I remember secretly playing with my Dad's old film SLR whenever I had the chance. My interest in photography was revived when I bought my first 'serious' camera in 2002 and it has only grown stronger since then.
I still have a lot to learn about photography, but it has already given me so much. Thank you for looking and I hope you enjoy my photos :).
Short bio:
I was born in Miri, Malaysia, where I spent the first 15 years of my life. I then moved to the beautiful country of New Zealand. I lived and studied in Christchurch, where I met many wonderful people and enjoyed many happy moments and experiences. After about 7 years, it was time for a change and like many Kiwis, I made the move across the pond to Australia. I have been living in Sydney since then.