Newhaven Lighthouse
Sussex
For the 3rd weekend in the last 4, we have been hit by severe storms.
From my house, I could see a glimmer of light out to the west . I jumped into the car and arrived at Newhaven Harbour 5 minutes later.
Rather pleased with this image, as it was taken through driving rain & salt spray.
The image is quite heavily cropped & resized
Panasonic G1
This has to be one of my personal favourites.
I just love storms and was prepared to risk my new G1 to capture this image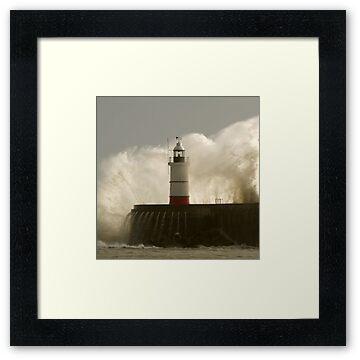 20/20 Visions Exhibit
WINNER "Stormy Challenge" in "Contrasting Perceptions" Grou