Three weeks in Southern France - what an adventure!
It was late last year when my mum rang up
and declared that she and John,
were all booked in
for a six week stay
alongside the River Gardon.
Six weeks in France! Provence in Spring!
Well, I was green with envy!
But I listened and smiled
and said the right things
and hoped that my mum would believe me.
She told me the apartment was perched on a hill
in a quaint little town near Uzès;
it had views of the river,
its own swimming pool…
and an extra room… for the guests!!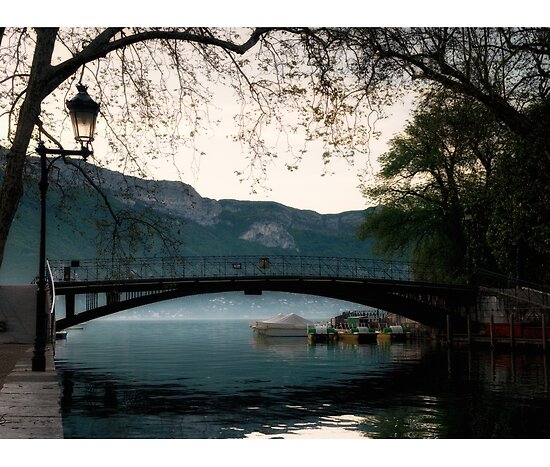 It didn't take long to convince me to come -
I was thrilled when work gave me 'the nod',
I ordered the travel books,
studied the maps
and organised Banjo (my dog).
Magdalena instructed me on basic French phrases;
Jenny loaned me "A Year in Provence"
and on May 27th
the adventure began:
three whole weeks in the South part of France!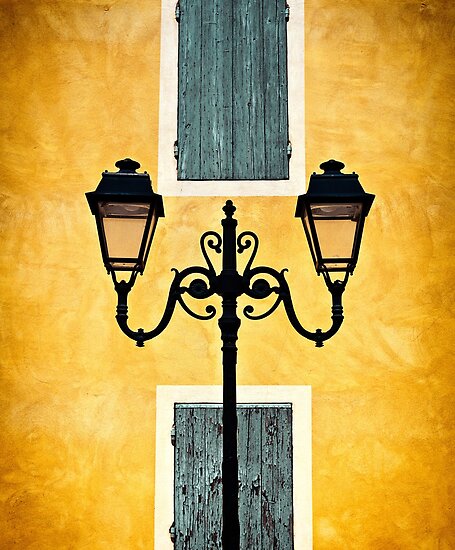 We explored our small town and then further afield;
I photographed mountains and valleys;
we ate fruit and veg
bought at roadside stalls –
fresh asparagus, strawb'ries and cherries!
Castles and bridges, vineyards and farms,
Roman arenas and theatres and ruins;
snow-capped mountains and waterfalls,
moss-covered trees,
wildflowers and churches and rivers…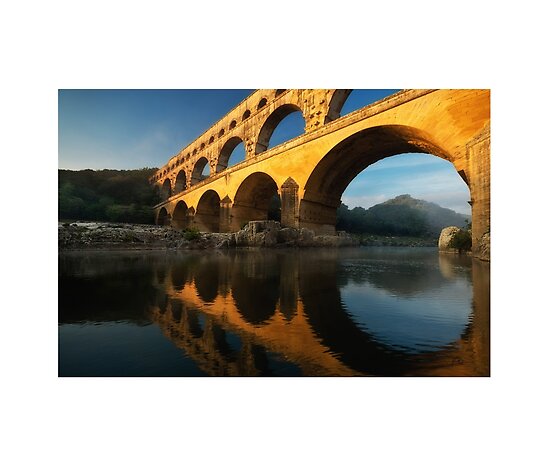 The croissants were delicious, the wine was the same,
the cheese made a lasting impression(!!)
I loved the Pastis,
avoided "foie gras";
ev'ry dish was a small slice of heaven!
I can't say my French is vastly improved,
but I've mastered a few simple phrases:
"je voudrais," "s'il vous plaît,"
and "merci beaucoup"
seemed to help put a smile on French faces.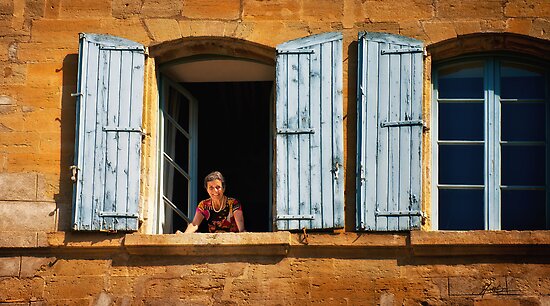 The warm days were sunny, the tourists were few
and the three weeks flew by in an instant!
On Friday I left and
I'm now back at home..
the memories already seem distant :(
What a magical trip! One I'll never forget,
and if ever your Lucky Break finds you,
Provence in the Spring
might be just the thing
to de-stress and relax and unwind you!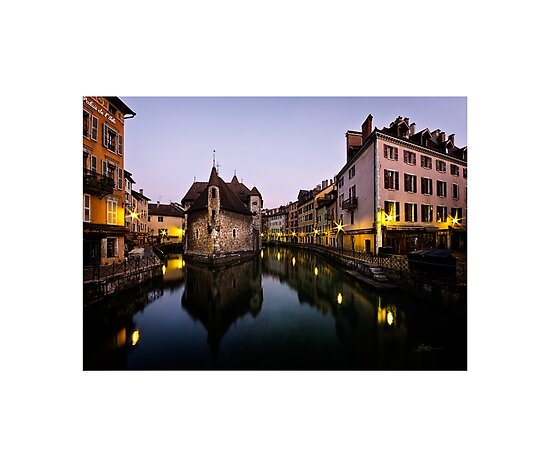 Thank you so much, Mum and John, for the best holiday I've ever had – it was way beyond what I was hoping for!!!
And I also have a wee bit of news… Firstly, I'm thrilled that I just received my letter informing me that I have first-level honours from the Federation of International Photographic Art (FIAP) which means that if I was so inclined, I could put the letters AFIAP after my name :) :) :)
I'm also thrilled to let you all know that I received my results from the Epson International Photographic Pano Awards… It was the first year I've entered (thanks heaps to both Philip Johnson and Joel Durbridge who encouraged me to enter!!) and I received one Silver Award and five Bronze Awards!
My photo The Pinnacles achieved 17th place in the Amateur Nature category and my photo Perth City Skyline achieved 22nd place in the Amateur Built Environment category I'm so thrilled!


The Pinnacles (Panorama)
by Mieke Boynton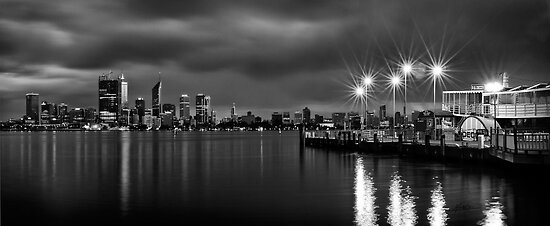 Perth City Skyline
by Mieke Boynton
The other Bronze awards went to:
Amsterdam
A Kimberley Moon
Edging Closer
The View from Dog Rocks
So that's my news!
I'm looking forward on catch up with everyone's work and with what's been going on over the past three weeks!