The New Cafe: My work at "Indulgence"
I just thought I'd share a little excitement with you…
I think it's every artist's dream to walk into a room (that isn't in his/her own house) and find their own work adorning the walls…
Well, it's a dream come true for me!
"Indulgence" opened its doors on Monday, July 25th and it has been a huge hit! I have sixteen prints on the walls; all are for sale. However, because I'm totally new to these things, I didn't think about what would happen if someone actually bought one (ie. empty wall space!!!) so to buy me some time to buy some more prints, I made the decision not to make them for sale until Sunday August 21st.
Why Sunday, August 21st?
Sunday, August 21st will be the Official Exhibition Opening! 4pm – 6pm at "Indulgence", Nevill St, Derby, Western Australia.
.
My mum is coming up from Perth to lend me a hand (and some support!). Mark is going to take some photos of the event. If you know of anyone who will be in or around Derby, please let them know about it!!
Here are some photos to give you an idea of the fabulousness of the cafe…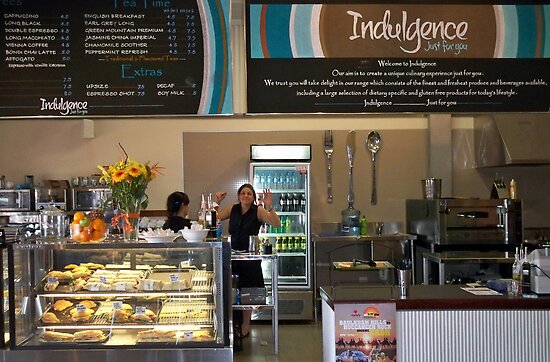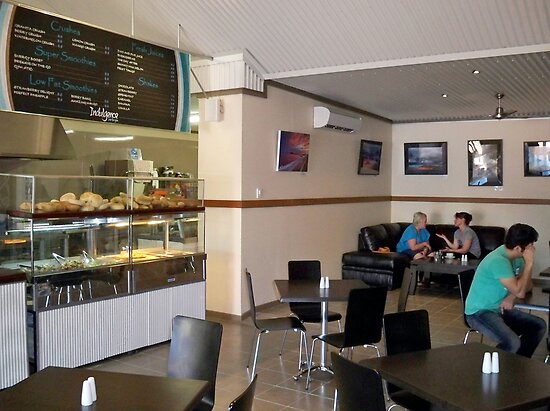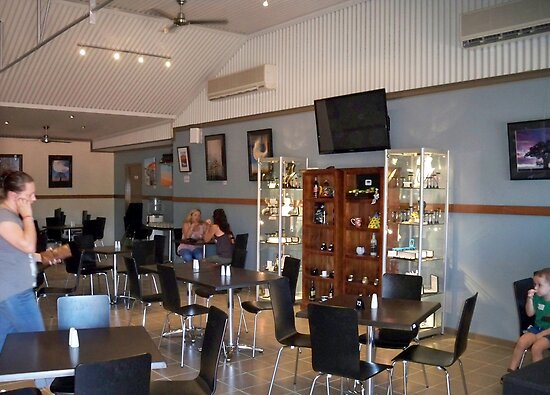 PS. Just so you know, all but two of the prints are from RedBubble. I can't rave enough about how awesome they are. Wonderful RB peeps ~ thank you for helping make dreams become a reality!!!