IPW Indonesia - Day 6 - Pede Beach, Komodo Island, Komodo Village and Rinca Island
You may recall that I spent Day 5 of International Photography Week Indonesia with the wonderful people of Melo Village. I know that I will remember their warm and unreserved welcome forever. The generosity of strangers is something that never ceases to amaze me…
So. It's been a while, but now we're up to Day 6.
Pede Beach, Labuan Bajo
I know I wasn't the only one who was thrilled to find that the La Prima Hotel at Labuan Bajo had all the amenities a Western traveller has come to expect of a hotel. Bottled water, crisp clean sheets, showers with hot water, and a flushing toilet AND toilet paper(!)… and I must admit that I was a little bit relieved to find that I had been given my own room aswell. I'd enjoyed the company of my Canadian room-mate in Buton (Maria Korab-Laskowska), and it had been a relief to discuss some of the more unusal cultural differences with someone who was accostomed to a culture very similar to mine, but it was nice to have some time to myself.
So it would make sense that I would want to have a nice sleep-in after the hectic pace of the previous 5 days… right?
Well… perhaps. But there really hadn't been many opportunities for landscape photography on the trip so far, and there was a beach and the potential for a colourful sunrise… so I set my alarm for very early (!!) and headed down to the beach with my tripod, camera, remote shutter release and LED-light torch and had a bit of fun "painting" an old fishing boat with torchlight while the stars twinkled overhead…
As the sky lightened, I realised that I was sharing this wonderous pre-dawn spectacle with Wesley Law from Ireland (the only other dedicated landscape photographer in the group of invited delegates) and John Law of England (no relation to Wesley!!). After the craziness of the past few days, I think we all revelled in the peace and tranquility of this beautiful Indonesian sunrise…
The Boat Ride to Komodo Island
After breakfast, the big buses carried us up and over the palm-covered hills and down to the Labuan Bajo Port, where I couldn't help but be fascinated by the fabulous reflections rippling over the water…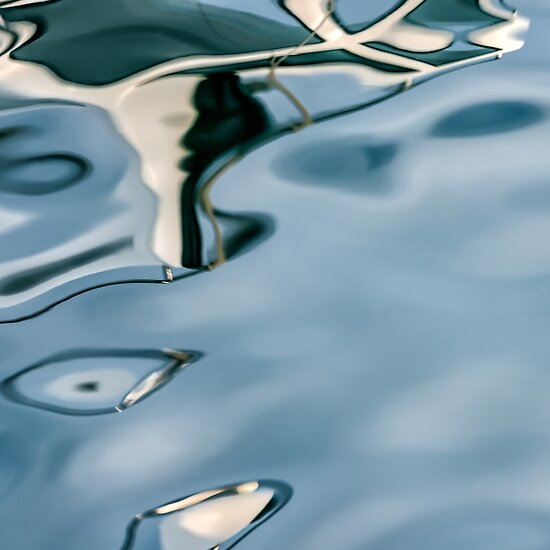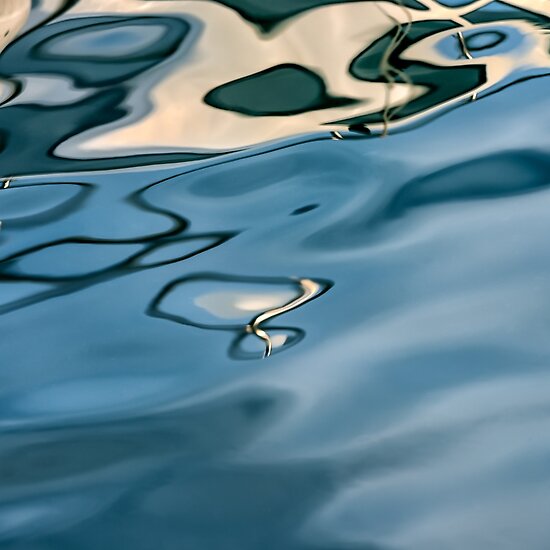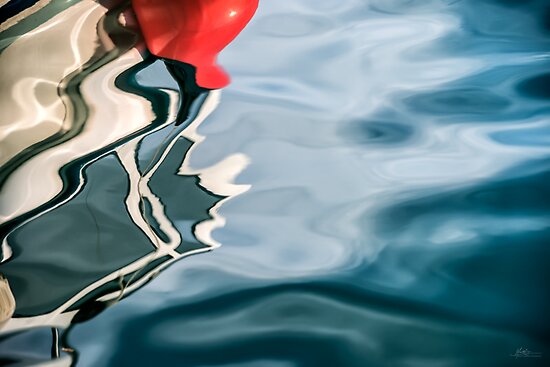 And I was also fascinated by the ships… I felt as though I'd been transported back in time!
We all clambered into two high-speed boats (I sat up the top with the wind in my hair!) and powered off to Komodo Island. Such beautiful scenery!!
Komodo Island
Our boat arrived at Komodo Island and were met by a group of Indonesian Rangers who explained the dangers of visiting the Komodo Dragons. They are ancient creatures… and they're hyper-sensitive to the smell of blood. We'd been warned beforehand that any cut/scratch would need to be properly bandaged up, and they don't recommend that ladies who are menstruating go to the island at all. Komodo Dragons will attack and kill people if they smell blood (and they have done so), so they were pretty careful about ensuring our safety!
After our safety talk, we got into small groups with a Ranger to lead us. Our guide was a legend. Everyone started heading up the hill behind us, but he asked our group if we wanted to go that way, or if we'd like to go the opposite way and see whether there were any Komodo Dragons hanging around near the kitchen. We figured we'd trust his judgement… so we headed to the kitchens…
Ooooh!! There was a big fat one lazing around in the sun!
It had only been a week or so since the eruption of the nearby Sangeang Api volcano, so there was ash everywhere. You can see it in this photo. I imagine the scenery is much more beautiful after a bit of rain!
We then continued our walk, and we asked our guide about whether we'd see little Komodo Dragons. He explained that they're very shy, and that they live in the hollow-ed out palm trees when they're babies so you usually don't see them. But then he stopped beside a tree and grabbed at something… and there it was! A little baby Komodo!!
How cute is that??
We saw a few more as we went along (we knew what we were looking for by then!) and we also saw a flying lizard.
They have extra skin along the sides of their bellies that enables them to jump further between the trees. Very cool!
We asked about what the Komodo Dragons eat because we were told that the Rangers don't feed them… and this was the answer:
Poor things.
We spotted one more wild Komodo Dragon before making our way back to the Ranger Station and the Shop…
…and I saw a very cool hill and with a cloud hanging over it…
… and then (after purchasing some wooden Komodo trinkets and pearl neclaces from the Shop and having some lunch), it was time to go. I tried to leave, but the shop-keepers were very persuasive and I ended up buying much more than what I really wanted. As we powered off to Komodo Village, I was told that the people in the Shop are all from the Village and sell the work that they make there. Very valuable information, it turned out to be… as was the one piece of advice from the Organisers:
"Don't feel that you have to buy anything here…"
Komodo Village
This was our Welcoming Party at Komodo Village. Having been welcomed at each Village in Buton with singing and dancing and music, it was a bit of a shock to arrive in Komodo Village and be welcomed with sad-faced children begging us to buy their trinkets. Most of the children were carrying boards displaying magnets and wrist-bands and necklaces, and "no, thank you" seemed to translate into "ask me again" instead of "please go and hassle someone else"!! Explaining that I'd already bought things at the Shop had absolutely no impact on them! It made me feel very sad to see such poverty. :(
Quite a few people declined to have their photos taken in Komodo Village, and the children trailed behind us everywhere. It became clear that Tourism has made its mark on Komodo Village… and perhaps not in a good way :( It made me wonder whether developing the Tourism potential of Buton is really in the best interests of the beautiful, happy Villagers there…
I did wander around the Village though, and a number of people were happy for me to take their photo.
As we left Komodo Village, our Organisers explained that the planned trip to "Pink Beach" for snorkelling and swimming had to be cancelled because of the tide height. It was a shame (because we were all very hot and dusty and really wanted a swim!) but we soon arrived at Loh Buaya on Rinca Island and forgot all about it!
Rinca Island
I was fascinated by this tree on the horizon…
And then there were the Komodo Dragons. Although were were assured that they don't feed the Komodo Dragons, it was a little bit interesting to find a whole group of them hanging out together near the kitchen… (!!!)
We went for a bit of a walk (escorted by guides, of course) and didn't see any Komodos (they were all at the kitchen…) but we did see some monkeys!!
Finally, it was time to head back to Labuan Bajo Port. The light was absolutely beautiful as we left Rinca Island and sped back to the Harbour!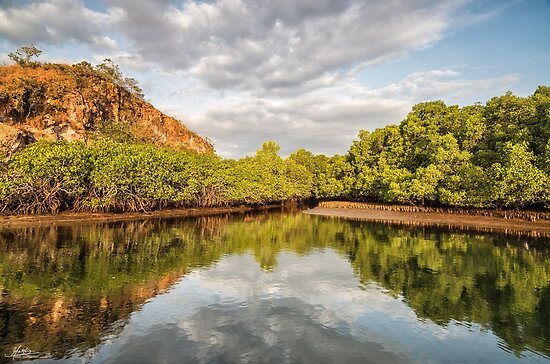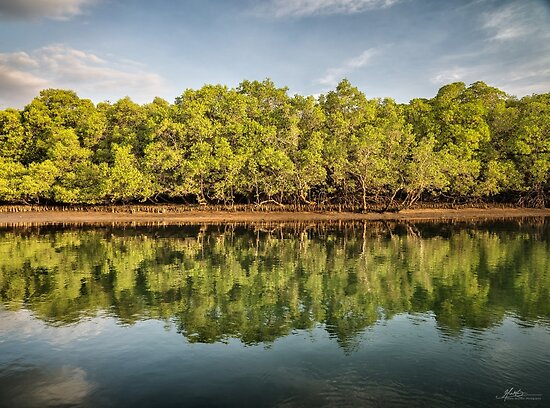 And that was the end of the adventures for Day 6!
I hope it was worth the wait… and the read!
For those of you who haven't read the previous Jounals, they begin here: http://www.redbubble.com/people/miekeb/journal/...
Have a terrific day! I have to go to work now!!