Just been given a priceless gift...
I just wanted to publicly thank Randi Antonsen for her incredibly generous and meaningful gift of an original painting of my little Mila. I was thrilled when she decided to do a translation of my photograph, Catch her if you can for the Sojie Portrait Workshop.
I was entranced as she posted works in progress and particularly taken with an acrylic study she did before she posted her final. Well, imagine my delight when she promised to post me the acrylic study as a gift!! Here it is, in the hands of my little model: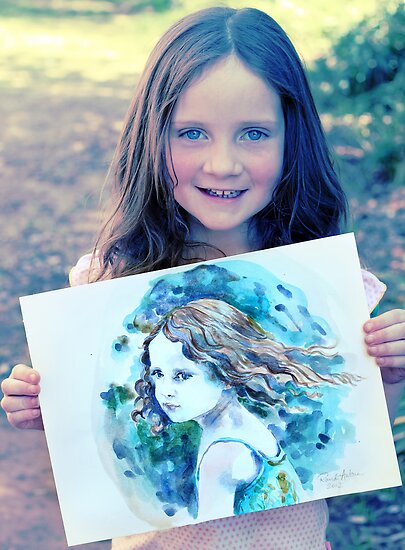 (You can see her final translation here – do go and have a look, it is wonderful!)
To the incredibly talented, wonderfully creative, kind and oh so generous Randi – thank you thank you thank you, from the bottom of my heart. I will treasure this painting for always. (Going to get it framed next week!)
PS Though I've played with the colours in this snapshot, the painting is as is, straight out of the camera. So lovely!!