I'm loading this to add to a postcard challenge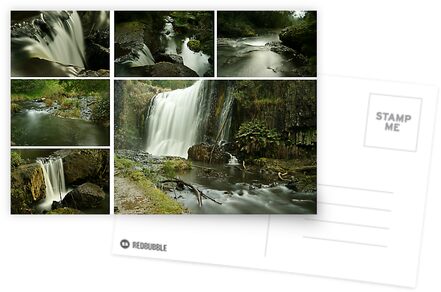 Top 10 in Beach, River & Lake-Postcard Challenge
Guide Falls is a waterfall on the Guide River in northwest Tasmania, Australia situated about 230km northwest of Hobart (show me). Guide Falls is at an altitude of about 187m above sea level.
We estimate that Guide Falls is between 22m and 38m high. This estimate is based on analysis of the topographic profile around the waterfall and may not be an accurate figure for the total fall of water seen if viewing the falls.
The nearest populated place is the village of Ridgley which is 2.9km away with a population of around 440 (show me a map with Guide Falls and Ridgley).
The facilities at Guide Falls include disabled access, lookout, picnic tables, BBQ area, viewing platform and walking tracks
info courtesy of Bonzle.com