Nikon D5000
Nikkor wide angle lens
tripod
remote
NO manipulation at all.
My most favorite river in the world!!!
Walked a very dangerous sideways river-walk to this boulder in the middle of the river (it was running fast lol) and got this shot to show the feeling of me silenced, crouching from the determination of everyone weighing me down with negativity. The river is to represent the chaos that surrounds me that is forever moving, fast, dangerous, rough and changing shape.
I was a little afraid, but fear is something I am learning slowly to overcome. By walking out to that rock and succeeding in getting this shot I feel ready for the challenge that today will bring.
********Update on "the" day, I WON WITH THE TRUTH!!!!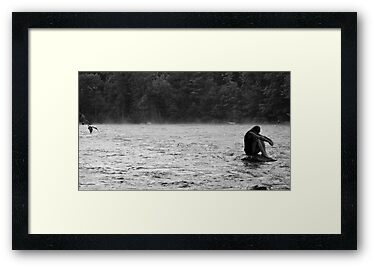 "Turn My Scars into Stars" is the heading for my personal exhibit, which should be coming sometime in the fall. just needing to finish my work…. lol