In 'real life' I'm a lecturer at the University of Stirling. It is based in some of the most spectacular grounds of any university I've been in: the mountains to the north make it feel as if the Highlands are right behind us, we have our own castle and even our own loch! (A loch is the Scots term for lake; we only have one lake in Scotland, the Lake of Menteith – you can see some of my photographs of it here on RB).
This is from a foggy winter afternoon, when I was out for a walk round the loch between giving classes. The stillness of the trees and the (apparently) serene movement of the swan complemented each other, I thought.
More images are on my website.
Featured in Scotland's Lochs 28.4.2010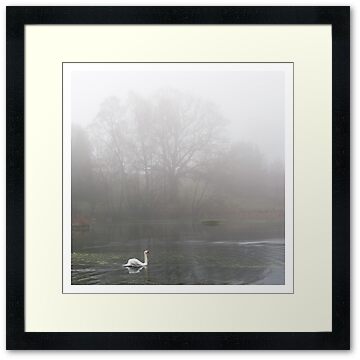 Although several groups on RedBubble require this information, the camera really does not matter:
Nikon D90
Nikon 18-200mm f/3.5-5.6G VR DX